Japanese Politicians Jeer At Women's Rights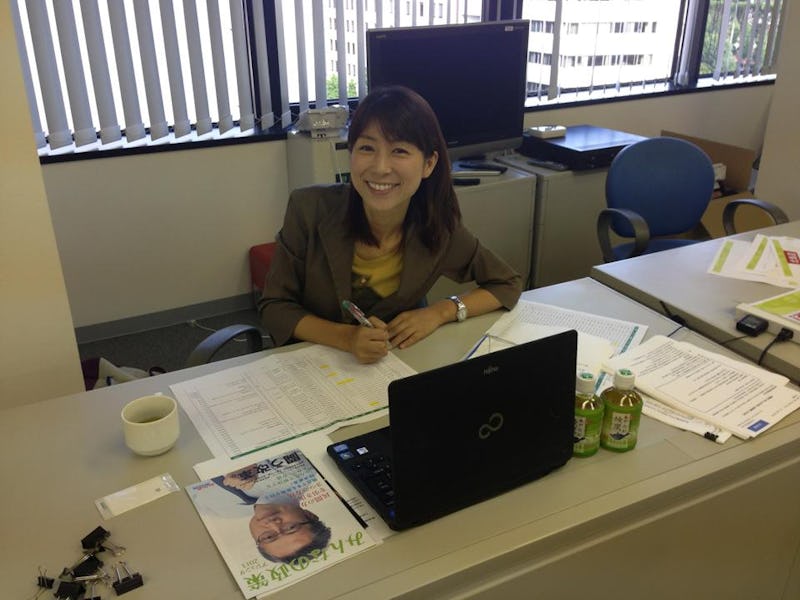 On Thursday, Tokyo Assemblywoman Ayaka Shiomura was just going about her day, which included advocating for support for child-rearing Japanese women. Unfortunately, during her speech, Japanese politicians attacked Ayaka Shiomura with sexist jeers, mocking her unmarried status and reducing her to tears. Regardless, Shiomura bravely went on with her speech, calling for more female-friendly policies — and ultimately, sticking it to her horrible, terrible, no good male colleagues.
According to Japanese newspaper The Sun Daily, members of Prime Minister Shinzo Abe's Liberal Democratic Party led the verbal attack against 35-year-old Shiomura. Several assembly members interrupted her speech with taunts: "Why don't you get married?" and "Are you not able to have a baby?"
The jeers reportedly came from the male leading members of the LDP, though a spokesperson for the party said they're still investigating the incident. Shiomura is from Your Party, a center-right opposition party. The LDP is generally compared to the Republican Party in the United States; they don't support working women, instead advocating for them to stay at home.
Shiomura was understandably angry at the disrespect of her male colleagues, later telling reporters: "They should not shout things that have nothing to do with policies. Jeers like that degrade a person and amount to abuse."
Although Japan has become a leading developed nation and has some of the best higher-education for its young citizens, it still has a pitifully low number of women in the workforce — a number that hasn't increased in decades. About 70 percent of Japanese women leave the workforce when they have their first child, and a majority of them quit for good.
This is not to say Japanese women just need to "lean in" like the Sheryl Sandbergs of America, although Japanese women are reportedly delaying childbirth as much as possible in order to have careers. Japan still lacks many policies supporting young women of child-bearing age and mothers.
Luckily, Prime Minister Shinzo Abe is currently trying to improve the status of women in Japan. In 2013, he announced his so-called "Abenomics" plan, which included expanded economic opportunities for women. Under his plan, the number of spots in public day-care will be increased, three-year child-care leave is mandated, and 30 percent of leadership roles in the Japanese government must be held by women in 2020.
It's a big step for the LDP and the women of Japan. But as shown today by the male politicians in the Tokyo Assembly, some men have yet to enter the 21st century.
Image: Facebook/Ayaka Shiomura