Does This 'Marry Harry' Contestant Have Regrets?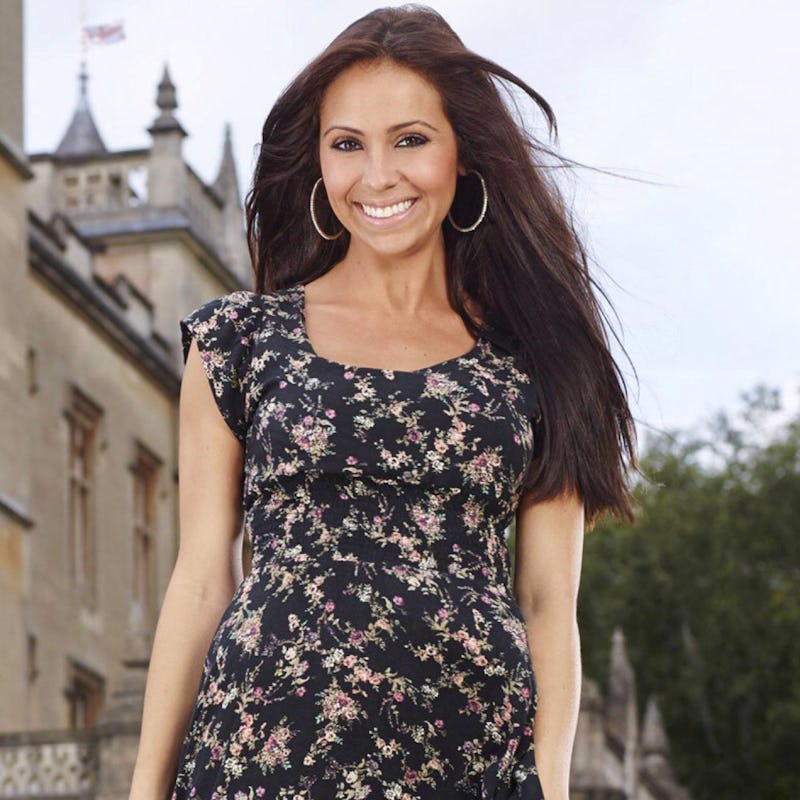 The winner of I Wanna Marry Harry , Kimberly Birch, has been the subject of a lot of backlash since appearing on the FOX reality show and getting together with Matt Hicks. A little bit of mockery might have been expected — she was portrayed as an easily-fooled American girl tricked into believing she was dating Prince Harry, after all — but since the show's airing (and subsequent cancelation), the 24-year-old actress from Long Island, New York has been accused of everything from being dumb to faking the whole show. Now, she's setting the record straight. "In all honesty, on the show what you're seeing is my genuine reactions to everything," Birch tells me.
Addressing the comments that the contestants were stupid for being tricked by the fake prince, Birch says her parents "were hysterical when they were hearing what the media and stuff were saying." It's true that much of the feedback about the show was negative. Time's James Poniewozik said of the show, "Its women are shallow, materialistic dupes who will let go of their scruples and skepticism to land a golden ticket, or in this case a crown."
Poniewozik also declared that no one could possibly be watching the show except "the losers of bets and people who had just died in front of their television sets." Other outlets proclaimed it "the worst and weirdest" reality TV show.
An Australian blog even asked how could "12 women who've been raised not by wolves but in mainstream society, with access to television, newspapers and the internet, really mistake an ordinary bloke for one of the most famous and recognizable men in the world?"
But negativity didn't just roll in from the media. The women took a beating on social sites like Twitter.
Suffice it to say that the contestants' intelligence was put under extreme scrutiny. Fortunately, Birch doesn't mind too much and actually finds the negative buzz around the show funny. "I mean it wouldn't be that entertaining if the girls had gone there knowing that it wasn't Prince Harry, so I understood that it was for the purpose of the show to make us not look as intelligent."
But what about all those accusations stemming from Birch's day job? It's true, Birch may be an actress, but, according to the reality star, what you saw on the show was genuine. "It's not like you're given a script and you're in a play and you're memorizing your lines or anything like that," Birch says. "There are cameras around, but you're trying to be yourself. So what you see is who I really am in real life."
So, following I Wanna Marry Harry's cancelation, what's next? While Birch says she wasn't acting on the show, her increased profile could help further her career. She says she gets more social media recognition now and sometimes even gets stopped when she's out and about. "I actually had some girls come up to me in the mall the other day, which was weird."
But bystanders aren't the only ones paying attention to Birch. "I signed with a new agency," Birch shares. "I don't know if that was from the show or not, but I'm looking to do a lot of theater in New York. That's my primary focus for right now."
So for Birch, being on I Wanna Marry Harry was a positive experience. Backlash be damned.
In a statement to Bustle, Matt Hicks expresses a similar sentiment. "We shared a once-in-a-lifetime experience together and will always have a bond because of being on the show together."
All in all, Birch is plenty happy with the way things turned out. "It was a great experience," she says of the show. "I'm so glad I did it."
So to all the haters, Hicks and Birch aren't listening.
Image: Twitter; Fox; marryharryfox; Martha Sorren