Why Was 'I Wanna Marry Harry' Canceled?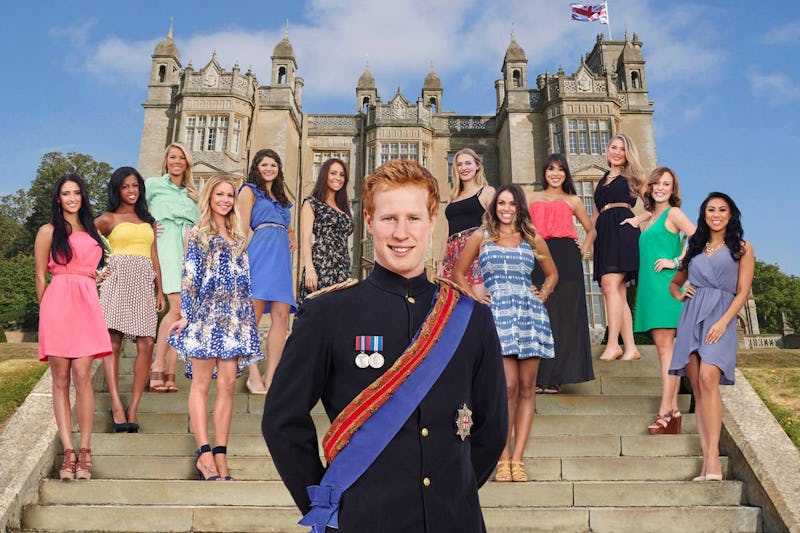 The premise of I Wanna Marry Harry may have been a hoax, but its cancelation was very real. After just four episodes, the reality love show got axed from the TV lineup, but why did Fox cancel I Wanna Marry Harry ? While the network didn't offer an excuse themselves, in the end, it probably came down to numbers. I Wanna Marry Harry was the lowest rated show on one of the big four networks in the history of the networks.
The much anticipated premiere pulled in only a 0.7 rating, which is just 1.91 million total viewers. That could perhaps be blamed on its timing, where it ran up against the finales for Dancing with the Stars, The Voice, and Supernatural. But after its weak start, it was all downhill from there; the last aired episode brought in just a 0.4 rating and less than a million viewers. Maybe the already small number of viewers were disappointed that fake Harry was more elusive with his identity than ads promised. He didn't even tell them he was Prince Harry until the fifth episode, but by then, it was already off the air.
On the social part of things, Fox spent a lot of money promoting the show with ads on major entertainment sites like Us Weekly and People. They also bought a sponsored trending topic on Twitter, but none of it mattered. Both the show and its stars had a very small social media presence with the official account for the show boasting only 2,736 followers. When you compare that to other reality love shows like The Bachelor/Bachelorette (which have 203,000 and 171,000 respectively) it has a really weak following.
Plus, despite the crazy promotion the contestants of the show have been doing, none of them have a big following, either. When you compare Rose Copeland, who scored Prince Harry's first one on one, with Nick Viall who got the first impression rose on this season's Bachelorette, Rose has only 653 followers compared to Nick's 3,250.
Social media presence is a big deal for shows these days, and I Wanna Marry Harry just couldn't stack up to its competition. Between that and its lack of viewership, it's no wonder the show got the axe. But at least you can watch the rest of the episodes on Fox.com or Hulu. We know you're probably dying to find out who won.
Image: Fox