Adam Brody Ranks Mischa's Bitchiness on 'WWHL'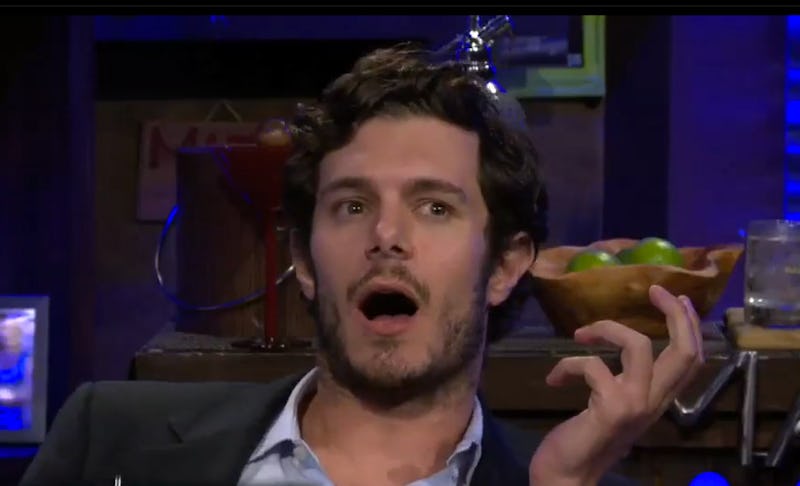 For fans of The O.C., Chrismukkah came early last night. That's because Mr. Seth Cohen himself, Adam Brody, appeared on Andy Cohen's gabfest Watch What Happens Live . During his visit to the show Brody (who seems to be getting better looking with age, no?) obliged Cohen in an O.C. edition of his game "Plead the Fifth". Taking a cue from the Nice Jewish Boy playbook, the Lovelace star didn't skirt around any questions and answered them all as sweetly as possible.
In his line of questioning Brody picked Melinda Clarke's Julie Cooper over Kelly Rowan's Kirsten Cohen as the "bigger MILF" only because "she relishes it" and chose ex-girlfriend Rachel Bilson over Olivia Wilde as "best kisser."
But, the highlight of the clip is when Brody said that on a scale of 1 to 10 of how big a bitch she was behind the scenes of the beloved Fox series, his co-star Mischa Barton was only a "2", and then downgraded it to a "1". It was an awesome moment not only because Brody looked a little annoyed by the question, but because for a girl that has been repeatedly knocked down, it's nice to see someone stand up for her.
Oh, that Seth Cohen, still making our hearts flutter after all these years.
Watch the segment here:
Image: Bravo