This Kid's Letter from Camp Is The Best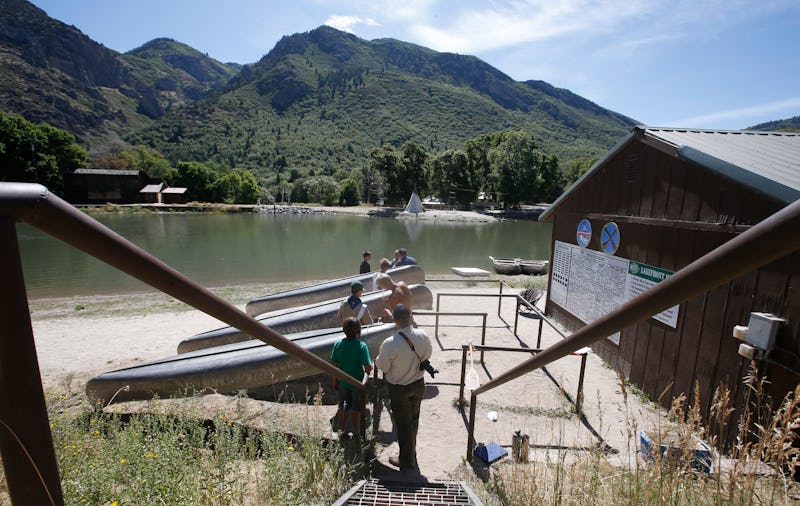 George Frey/Getty Images News/Getty Images
When Liesl Testwuide's eight-year-old son went off to summer camp last year, the Wisconsin mother of three hoped he'd have a great time and adjust easily to being away from home for an extended period. But it seems she had no reason to worry. As can be seen from the funny letter her son wrote her from the camp, I think it's safe to say he had fun — probably way more than she bargained for.
In the hilarious note, the young boy made it clear he was having a great time. Some of the experiences he wrote home about? In addition to eating 23 push-pops in just a few days, using his toothbrush to dig for "werms" and practicing how to burp the alphabet backwards, he also learned something new. "Did you know you can light farts on fire? I'll show you on Satterday," he wrote. Ha! Summer camp: the best way to turn boys into…well, more disgusting boys.
And the oversharing didn't stop there. He also went on to praise his mom for thinking ahead. "Good you packt extra underwear since I had diyareeya. It got on my shoes but not my pillow," he wrote. Lovely.
Testwuide posted a picture of the amusing letter on her parenting blog Hair Pin Turns Ahead in July of last year after her son returned home, but it only just recently went viral. I'm not surprised…this thing is full of gems!
There could soon be more hilarity where that came from. The mom says she will be sending her son to camp again this summer, this time with a whole book of stamps so he can continue to write to her. She says can't wait to see what he comes up with this time. Neither can we!
Image: Hair Pin Turns Ahead