Scott Attempts To Wheel & Deal On Wheels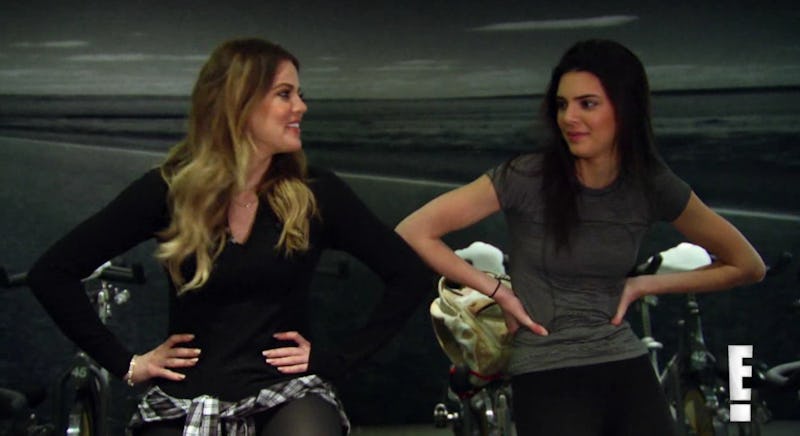 AUGH this show gets me every week. I will forever and always bow down to Keeping Up With The Kardashians. And my goodness, do I love Scott Disick. Some of his post-unhinged Scott era story lines are so very phenomenal. Like, the ongoing Todd Kraines prank phone call saga of 2013? My everything. The time he was knighted and Lord Disick was born? Get out of here. Scott pretending to do karate? Yes yes yes. Last week's Modigliani mystery? Still not over it. And duh, you may add Sunday night's "Scott procures a van and calls it an office" to the list. You go right ahead and do that.
Before I double down on the van plot line, quick shoutout to Blu the dog for dropping deuces all over the Jenner household. Poop is never not hilarious. You could say shit is my shit. I laughed like a maniac at every crap-filled scene. I could watch Kris Jenner attack turdy tile with bleach while Kim Kardashian spritzes perfume in the air all day. Thanks for everything that you do, Blu. Hope Kendall Jenner appreciates you for the doll that you are. Keep pooping, Blu. Keep pooping.
So. Scott's van. His "mobile office." His "place to be productive that isn't a home office where Kourtney Kardashian hangs out and crinkles plastic shopping bags in his ear." His "place to chill with Khloe Kardashian and nosh on food truck snacks."
His escape.
His escape that doesn't last long. A klassic KUWTK B plot. By the end of the episode, Kourtney has the van towed and cancels the lease (it was blocking her car. She did what she had to do), Scott is disappointed (but admits his mobile office was a distracting environment), and that is that.
I mean, I can't blame him for not getting a ton of work done in the mobile office. 1) The carsickness factor. If I looked at any contracts (or whatever it is that occupies Scott's time) while sitting in the back of that van, I'd never not be on the verge of spewing. 2) If I had a tricked-out van (and happened to be friends with Khloe), I too would use that van to track down food trucks with Khloe. And to watch hours upon hours of television. I'd answer maybe five emails, and then it'd be grilled cheese and Live With Kelly & Michael time.
Side note: I must say I was disappointed to find out Scott doesn't like cheese. Like, I get it. Some people aren't into cheese. I've seen it before. But being the fanatical cheese lover that I am, an anti-cheese stance stings every time. And it really stings when one of my favorite reality TV characters wouldn't be stoked to dive into a tub of brie. I shouldn't take it personally, I realize that. But I do take it personally. I'm working on it.
ANYWAY. Sorry the mobile office idea didn't van, er, pan out, Scott. Hope that "Do Not Disturb" sign idea Kourtney suggested has served you well. Hope you've filled out so much paperwork and made so many phone calls in peace. Always rooting for you, Scott.
Speaking of "serve" and "end of episode," Sunday night's ep wound down with Khloe and Malika Haqq taking Kris clubbing in Hollywood. With The Game. I didn't want the episode to be over. But after a few moments of clubbing with The Game, the episode was over.
Wait. Was that a cliffhanger? Did I miss something? Will next week's ep be an entire hour of Khloe, Malika, Kris, and The Game cutting rugs and popping bottles?
I wouldn't be mad at it.
Image: E!