'Transformers' Reigns Another Day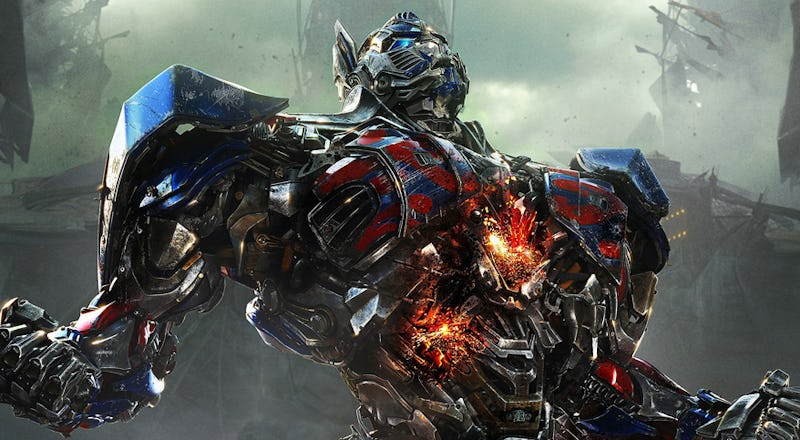 Turns out China really likes to watch robots ride robot dinosaurs. Who knew? Transformers: Age Of Extinction has opened to huge numbers despite truly, hilariously awful reviews. It's sure to make Michael Bay feel all kinds of validated against the haters this weekend. Good job, world.
Age Of Extinction — technically the fourth film in the franchise but it feels like the infinity film, amirite? — hit the box office by taking home $100 million in North America alone. When you widen that opening to the world at large it brought in $201.3 million in not-American places, aka a little over $300 million total. That could buy so many more dinosaur robots! $90 million of that was from China, where a third of the film took place.
Second in this weekend's box office was 22 Jump Street, which made throughout America what Age Of Extinction probably made in, like, Iowa: It brought in $15.4 million, with How To Train Your Dragon 2 taking third with $13.1 million and Think Like A Man Too in fourth with $10.4 million. Dinosaur robots, you guys. They're a powerful force. Don't mess with them. They're alien dinosaur robots. Being ridden by other alien robots.
Image: Paramount