8 Books You'll Love If 'Lovely Bones' Haunted You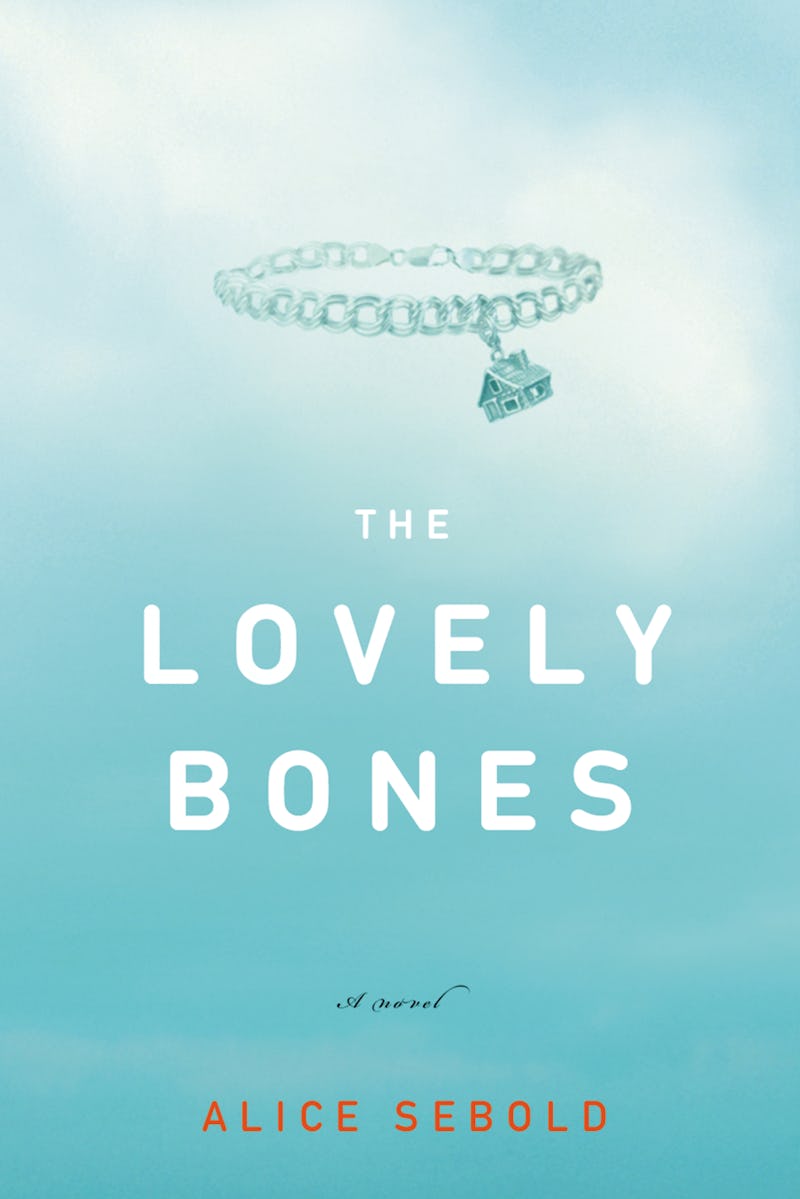 Not many people saw the success of The Lovely Bones coming. Its author Alice Sebold was a relative newcomer, with only one other title under her belt, and the plot was, well, horrific-sounding and unconventional. The protagonist is Susie Salmon, a 14-year-old girl who is raped and murdered in chapter one, who then tells the rest of the story from "heaven." But when The Lovely Bones was released in 2002, it was a massive hit, selling over a million copies when it was expected to sell less than 20,000.
In looking into the YA novels released this July, The Vanishing Season by Jodi Lynn Anderson stands out with its familiarity to The Lovely Bones. The Vanishing Season, like The Lovely Bones , is effectively a ghost story, but one that twists around how we think about death and spirits. Anderson's novel tells the story of Maggie, whose family moves to a ramshackle old house on the Wisconsin peninsula, where her only neighbors are the rich and beautiful Pauline and the boy who loves her, Liam. Their community is then rocked by the murder of several teenage girls.
But in interludes through the book, there is first-person narration from a teenage girl, a ghost, who resides with Maggie, but is unaware of why she is still there. The ghost acts as an observer to the teenagers and the community, and she foreshadows events before they occur.
The Lovely Bones and The Vanishing Season both are gripping tales about loss, and at least partly, are told from the perspective of the departed. It's unconventional, but there are seven other YA novels that would appeal to fans of these stories.
1. Elsewhere by Gabrielle Zevin
Elsewhere is perfect. You never get sick, the sites are gorgeous, and it's always peaceful and quiet, and it's populated by some of the most famous thinkers and artists. Of course there's a catch. Because Elsewhere is where 15-year-old Liz Hall goes when she is killed. And the other catch? In Elsewhere, everyone ages backward until they become a baby again and return to Earth. But, as a teenager who only wants to grow up, how will Liz cope with growing younger again? Zevin's novel is unusual and high-concept, but it strikes a cord, particularly when it discusses grief and loss.
2. The Afterlife by Gary Soto
Much like Sebold's Susie Salmon, Gary Soto's Chuy dies in the opening scenes of his novel The Afterlife. The story from that point on, again like in The Lovely Bones, is told from his perspective after death, observing his hometown and the life he left behind, all the while reflecting on how he lived his life while he had the chance. Soto's novel is at times heartbreaking, and at times funny, making it unique, despite its ties in structure to works that have come before.
3. Shine by Lauren Myracle
Though Lauren Myracle's novel tackles truly difficult and heartbreaking subject matter, the horrific beating of the protagonist's best friend, a gay male, the novel really shows that it's love, and not hate, that will shine through. After her friend is assaulted, 16-year-old Cat goes hunting for his assailant, and Myracle delves into the atmospheric community of the South and the people that populate it.
4. Before I Die by Jenny Downham
Teenager Tessa only has a few months to live, and she intends to make it memorable. It's a story that has been told, but Jenny Downham's account of Tessa's heart-wrenching desire for experiences to make her feel alive before she succumbs to leukemia is a critically acclaimed standout. And while number one on her list is sex, it's Tessa's relationships with her family, even her estranged mother, and her best friends that are truly beautifully painful.
5. Where I Want to Be by Adele Griffin
Sisters Jane and Lily were inseparable as children, but like most things, that all changed when they grew up. Older sister Jane struggles with mental illness, and when she's off her anti-psychotic drugs, she has difficulty parsing reality from the magical. Adele Griffin's story delves into what happens when Jane is struck by a car and killed, and how the power of the two sisters can bond them together even when one is dead and one is alive. The novel is told in alternative perspectives, between Jane and Lilly, even after Jane's death.
6. If I Stay by Gayle Forman
Gayle Forman's If I Stay is already extremely highly regarded in the YA universe, but it may have hit fans of novels such as The Lovely Bones particularly strongly. In Forman's novel, and upcoming movie adaptation, after a car accident, 17-year-old Mia is stuck between life and death, trying to make a decision whether she should fight to stay alive or just let go. Like The Lovely Bones, its Forman's meditations on family and heartbreak that really resonate.
7. Falling Into Place by Amy Zhang
Falling Into Place won't hit bookshelves until September, but it's already gathering buzz for its unique structure and narrative. A high school junior tries to commit suicide by running her car off the road in Amy Zhang's novel. That girl, Liz Emerson, hovers somewhere between life and death (much like the heroine of Forman's novel) as her friends and family, as well as her imaginary friend, flash back in time to see what could have made Liz come to this decision.