This Won't Be Your Average Bravo Show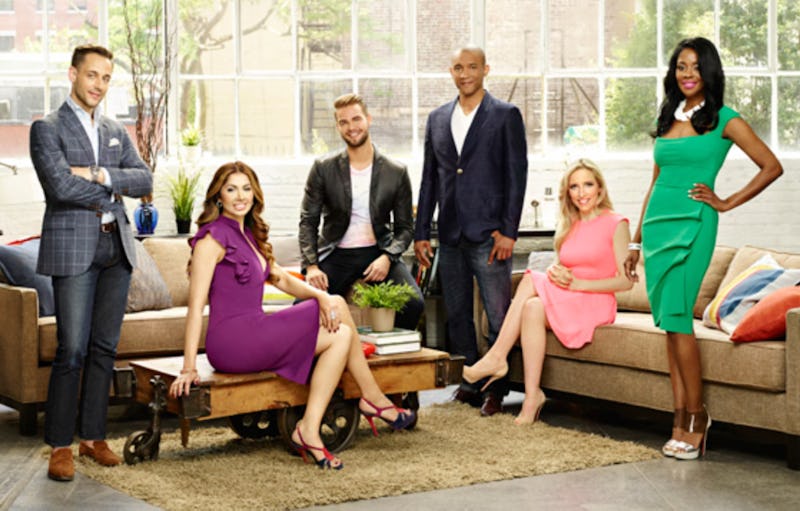 Back in April, Bravo listed approximately 982 new and renewed TV shows that made the programming schedule cut, and no, I don't remember all of them. One of the brand new shows that I maybe (read: definitely) forgot about: The Singles Project (formerly known as 100 Dates). It isn't a show about incorporating individually wrapped cheese slices into art, but that's a TERRIFIC guess! According to Bravo's website, it's "the first real-time dating docuseries in the U.S."
What that means: Each week, the Bravo cameras will record the dating adventures and misadventures of a group of Manhattan singles and the taped material will air that same week. Per the sneak peek (which Bravo shared Tuesday), the show encourages viewers to interact with the cast via social media. Help 'em pick out outfits, recommend where to go for dinner, offer advice, et cetera. Their dates become our dates. We're all in this together.
For the first 12 seconds of the sneak peek, I thought I was watching a pre-sneak peek commercial for a dating site. This show just doesn't look or feel like a Bravo show. At all. But hey, this isn't your typical Bravo show. It's a real-time dating docuseries, not a heavily-edited Real Housewives series. I guess it makes sense that it looks and feels different.
The Singles Project premieres Aug. 12. It promises to be "AUTHENTIC," "HILARIOUS," "REAL," "UNAPOLOGETIC," "RAW," "HONEST," and "HEARTBREAKING." Wow. That's a great group of adjectives. If the show is indeed all of those things, I will love this show. No question.
And if the show is not all of the above?
Don't let me down, The Singles Project.
Images: Bravo; this-is-george-matthew/tumblr