Sad Face: No More World Book Night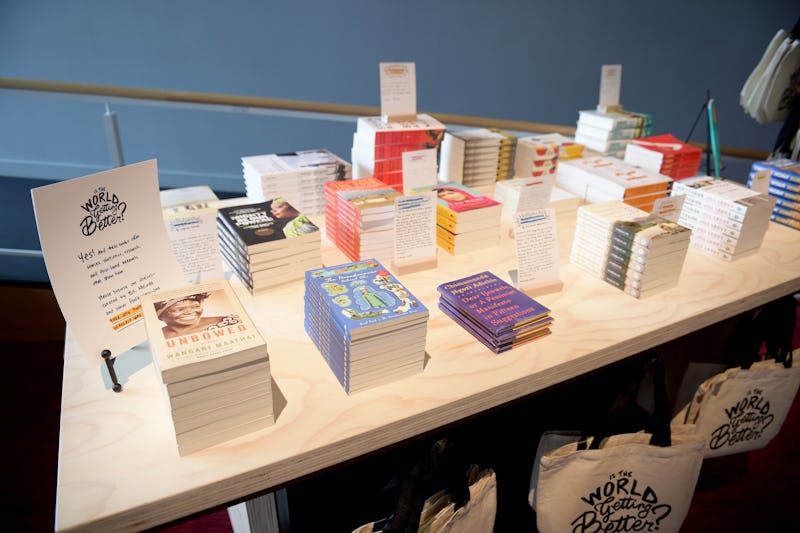 Jason Kempin/Getty Images Entertainment/Getty Images
Every April 23, 500,000 books rain from the sky, covering the land, lighting up the lives of readers everywhere. Okay, not exactly, but that date is World Book Night, and nearly half a million free books do get doled out to celebrate reading. Unfortunately, that won't be the case any longer: World Book Night is shutting down operations, according to Shelf Awareness. WBN U.S. cites a lack of funding from the book industry, who're already hurting. So, as crappy as this news is, it's not the biggest surprise in the world. WBN U.S. had requested grant money to keep themselves running, but hadn't been successful in their pursuits.
Publishers Weekly reported that Carl Lenntertz, WBN U.S.'s executive director, stated:
The expenses of running World Book Night U.S., even given the significant financial and time commitment from publishers, writers, booksellers, librarians, printers, distributors, and shippers, are too high to sustain without additional outside funding.
It wasn't all mudslinging at the publishing companies — Lennertz also said:
For three years, the publishing industry and book community have very generously footed the bill and contributed enormous time and effort, and my gratitude for all of that is immeasurable. For us here at World Book Night, this experience has been life-changing, as it has been for the givers and recipients of the books.
WBN is a global effort; besides giving out more than a million and a half books over the course of three years in the U.S, the event has also happened in the U.K. and Ireland (where it originated in 2011), and spread to Germany.
WBN U.S.'s staff will stay on through early September to tie up loose ends.
It'll be a bummer to see this celebration go — to get rid of any event that boosts the profile of reading and distributes free books is a shame, no matter the circumstances behind it. We can, however, worry a little less about the healthy profile of reading when communities like Twitter get hashtags like #WeWantDiverseBooks or #IReadYA trending for days due to their own organic groundswell.
And as for those free books? Well, there's always that thing called the library, which is not only awesome, but can statistically make you happier. Oh, and the books are free. FREE.