Today Is a Very Sad 'TFiOS' Anniversary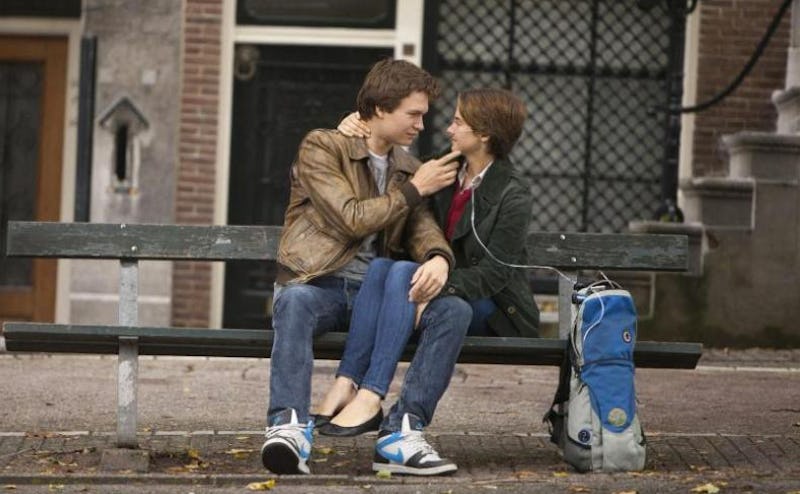 Yeah, yeah, yeah: The Fault In Our Stars is a verified weepfest. You couldn't click through Twitter the week it was released without passing at least five reviews and 10 personal testimonies to how thoroughly The Fault In Our Stars would try to make you cry. It often succeeded — just ask Kim Kardashian, who tweeted that she brought her own box of tissues to the theater with her. And, well, it turns out that today is a big day for The Fault In Our Stars. [And a very spoilery day], because today is the anniversary of Augustus Waters' death.
A sad day, indeed. In the novel, Hazel mentions that July 14 (Bastille Day) is 12 days after Gus dies. Some very simple subtraction leads us back to July 2. So yeah.
This occasion has been mourned by the Internet the best way it really knows how: With #RIPAugustusWaters, a hashtag that's trending worldwide. This is great for John Green, and director Josh Boone, and probably for Ansel Elgort. It's probably crappy for a couple people who haven't read the book or seen the movie yet and didn't know Augustus is the one who dies in this story ... but it's sweet despite the spoiler risk, you gotta say.
Here are some of the best tributes:
Rip, old friend.
Image: 20th Century Fox