It's Not Over Yet for Crumbs!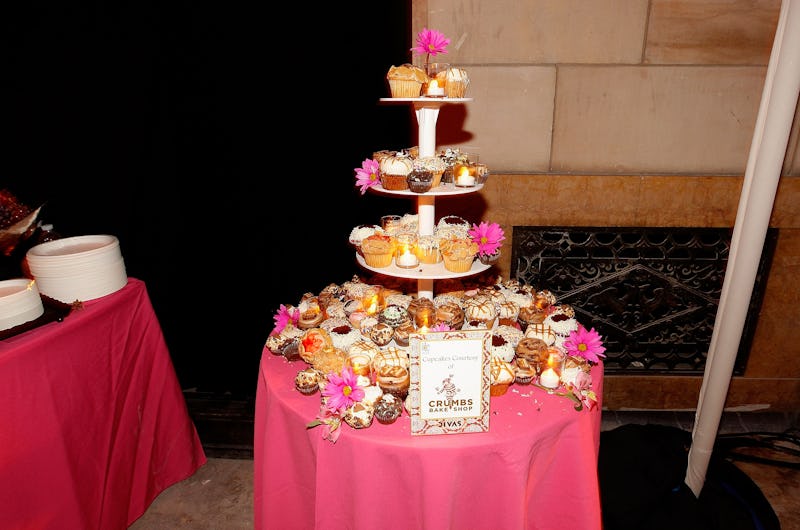 Christopher Polk/Getty Images Entertainment/Getty Images
Sweet tooths rejoice! Though the dessert chain shuttered all 48 of its stores last week, Crumbs cupcakes may survive after all. In a deal announced Friday night, an investor group that includes Marcus Lemonis of CNBC reality show The Profit and financial services company Fischer Enterprises signed on to help provide financing to the chain. You can stop sobbing into your carton of Baked By Melissa now.
Earlier in the week, Crumbs chief executive Edward M. Slezak said that the company was already in talks with various companies about Crumbs' financial future, acknowledging the "emotional connection" many people had to the brand (a connection that perhaps explains why stale cupcakes are currently selling on eBay for upwards of $200? Come on, people), but only in our wildest buttercream-frosted dreams did we think that salvation would come so soon. The investor group will be providing finances to assist in Crumbs' bankruptcy filing, and will then acquire Crumbs' assets, create a privately held company (Crumbs losing its Nasdaq listing was a precursor to the news of its closing), and reopen stores, potentially using a franchise model.
But! The reopened shops may look a bit different than the ones you know, love, and occasionally stop at for a sprinkle-laden breakfast on your way to work (no? Just me?). Lemonis, who owns Florida candy chain Sweet Pete's Candy, cites Crumbs' limited cupcake-only offerings as one reason for the chain's downfall. He says that the investment group will be looking to expand offerings to include candy, cookies, and pies to the menu to make it into a "dessert destination," which I'm wary of but not exactly sad about. With Crumbs' mad-genius bakers, the possibilities are endless — Red velvet cookies? Cookie dough candies? Snickers pie? Who knows what our collective dessert future holds! Until the stores reopen (there's not timeline in place yet), we'll have to survive on these cupcake hacks to fill the Crumbs-shaped holes in our lives.