'The View' Really Flubbed This Interview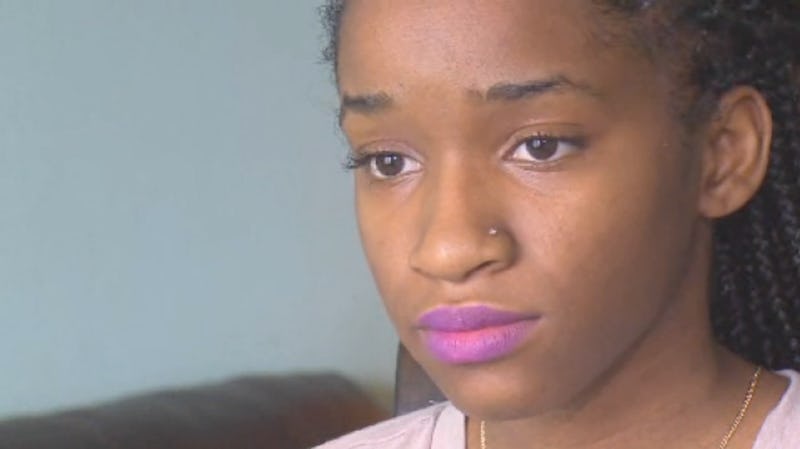 An interview with a 16-year-old from Houston who says she was raped was terribly mishandled on Monday. The View interviewed Jada, whose alleged rape went viral, but as Jezebel points out, the hosts didn't exactly come across as supportive. Jada believes her drink was spiked at a friend of a friend's house; she says she doesn't remember what happened next. She told The View she went home to discover her underwear were on backwards. A friend told her she had vomited on herself and had to be cleaned up. But a few weeks later, friends started texting her asking her if she was OK.
They were asking because her peers were trading purported naked photos and videos from the night of the alleged rape among each other and on social media, and allegedly even gloating about it. When Jada decided to fight back against her alleged rapists and go public with her story, some even began imitating the photo of her passed-out body, tagging it "#jadapose" as a joke, and sharing it on Twitter.In the photo Twitter users are mocking, described by The Houston Chronicle, the 16-year-old clearly appears unconscious. Jada's eyes are closed, her legs are at an awkward angle, and she is naked from the waist down. Ultimately, she decided to report the rape, according to KHOU.
I'm just angry. ... There's no point in hiding. Everybody has already seen my face and my body, but that's not what I am and who I am.
Some have tried to turn the dialogue — and the #jadapose hashtag — around.
But those do-gooders apparently don't include the women at The View, who either hadn't done their homework on the case or didn't come across as too supportive of the 16-year-old in the awkward interview. When Jada related the story of her friend who said she switched around Jada's underwear, co-host SuChin Pak said, "That's a very plausible story. That can happen at parties." Pak may have just been trying to help explain why Jada didn't call the police right away, but it came out all wrong.
Whoopi Goldberg basically just repeated that the law would have to do its job in the case and told Jada to "stay offline" as the hosts flashed images of bullies mocking Jada's alleged assault on a big screen.
Meghan McCain was the most outwardly supportive of the bunch, reminding viewers that something similar can "happen anywhere" and told Jada she was "very brave" for coming on the show. McCarthy ended the segment by urging parents to "have a conversation" with their kids. What?
Police have yet to charge anyone in the case. But the Chronicle reports that they may be close to doing so. John Cannon, a department spokesman, said Houston's Juvenile Sex Crimes Unit is looking into the case and has "strong leads."