Craig Is A Full-Fledged Broadway Star Now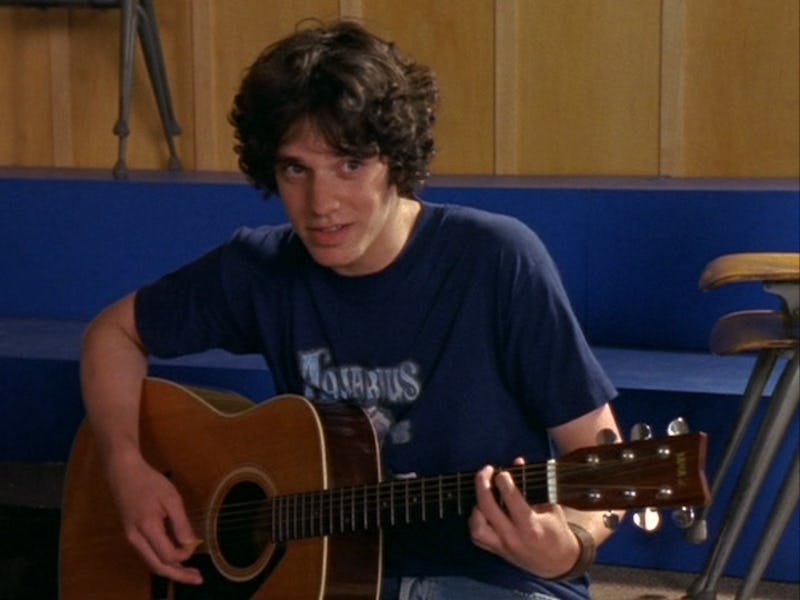 Full disclosure: I'm a huge Degrassi fan. At 22, I'd love to say that I only watch the high school soap opera ironically, but I pride myself on being a fairly honest person, and that would be a total lie. I can't help it — Degrassi hooked me when I was actually in its target demographic over 10 years ago and its consistently smart take on ripped-from-the-headlines plots has kept me invested. And while this season tackles some heavy topics with the fabulous new class, these kids still can't hold a candle to all the stuff that resident Degrassi rockstar Craig Manning went through.
Craig definitely got the short end of the stick on Degrassi, dealing with an abusive dad, bipolar disorder, a teen pregnancy, and a raging (if also random) cocaine problem during his seven years on the series. Perhaps the reason that Craig always seemed to have a ton of issues was because the series knew that young talent Jake Epstein could handle them all — it's no wonder that Craig (and Jake) was a huge fan favorite.
So what's Jake up to today? Luckily, he hasn't given up on acting. Jake's run as a series regular on Degrassi came to an end in 2006, when his character left school to pursue music full-time. Jake guest starred on and off on the series while pursuing other projects, including the Canadian soap series Paradise Falls, where he had a six-episode arc in 2008, and Being Erica, where he guest starred in 2008. In 2009, he returned for his final stint with the Degrassi crew in the TV movie Degrassi Goes Hollywood, where we saw Craig kick his coke problem and achieve rockstar status. (Oh, and finally kiss Ellie, for like, real.)
Though Jake has several screen roles following his time on Degrassi, his latest acting jobs have been through a different medium. It turns out that Jake's musical talent wasn't only useful for serenading girlfriends on Degrassi.
Jake took his talent to the stage in the Broadway show Spring Awakening in 2009 and the touring production of American Idiot in 2011. Later in 2011 he joined the cast of Spider-Man: Turn Off the Dark as an alternate for the titular superhero's alter-ego, Peter Parker. Currently, Jake is fulfilling many theater actors' ultimate dream of originating a Broadway role — he currently stars as Gerry Goffin, Carole King's former husband and collaborator, in the musical based on King's life, Beautiful: The Carole King Musical.
And it looks like Beautiful might be one of Jake's biggest career successes to date. The show, which opened in January 2014, received seven Tony nominations (of which it won two) and Jake himself was nominated for a Broadway.com Audience Choice Award. It seems fair to say that Beautiful won't be Jake's last Broadway role.
Broadway is the natural place for Jake, and it's exciting to see a young star have success as an adult. And, look at that — he didn't even need to change his name.
Congrats on all of your success, Jake — I sense a Tony in your future.
Images: TeenNick (2); Getty Images; degrassigifhunt, teendotcom/tumblr