'SYTYCD' Loses Two Early Standouts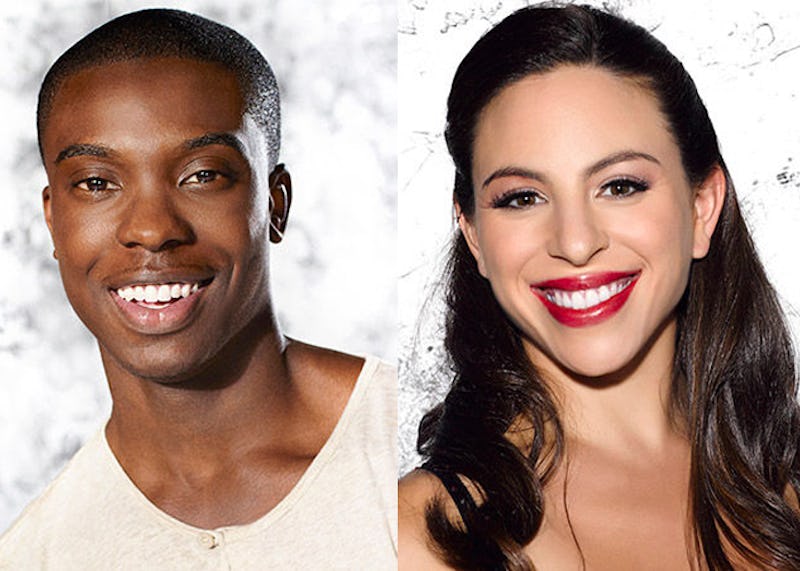 And just like that, two more dancers are cut from So You Think You Can Dance. On Wednesday night, two of my early favorites Stanley Glover and Jourdan Epstein were sent home after quickly falling from the top of the heap in the last two weeks. It's actually quite unfortunate unlike the loss of Nick and Marlene last week because these two dancers really had the potential to grow and go a lot further in the competition than they were able to go.
After last week's performance that effectively sent his partner home, it was obvious that Stanley was already looking at the bottom at the start of the Top 18 competition. His fight to stay in the competition hit a roadblock with his magic carpet ride-themed dance from choreographer Tyce Diorio as the judges criticized him for putting too much power in his arms and legs and ignoring his core. He was unable to embody the character of the routine and was a disappointment despite his brilliant first audition and his consistency throughout Las Vegas week. The criticism the judges gave Stanley is absolutely spot-on as it never felt like Stanley had the control as he should have had considering how much he was able to do with his legs. Plus I never really felt like he was the best partner, it always looked like he was putting his own performance and technique over being a strong half of a couple.
Then there's Jourdan. I've expressed my love for Jourdan in the past, but her performance on Wednesday night was disappointing. She and partner Marquet (whom I still love) were given a beautiful contemporary routine by Dee Caspary that ended up falling a bit flat. The judges explained that while both contestants are beautiful dancers who expertly show off the choreography, they are both missing a spark. Jourdan in particular was told that there was something about her that was missing in her performance. They're not wrong. During the number, Jourdan was unable to properly connect with Marquet, even during the pre-performance, rehearsal scenes. She always felt outside the action, never really fully committing to her relationship with Marquet or the story in the performance.
It's really quite sad that both dancers were unable to show that they could get better because both truly have the potential to do so. Jourdan just needed some tough love about getting emotions across and Stanley would have been able to get over his core issues but dancing and practicing more. But at the end of the day, this is a competition and the remaining dancers just did better than these two when it mattered the most. They will be missed but we sadly have to move on with who is left. There are still quite a few great contestants that can steal our hearts.
Images: Fox