Showtime's 'The Affair' Looks Intriguing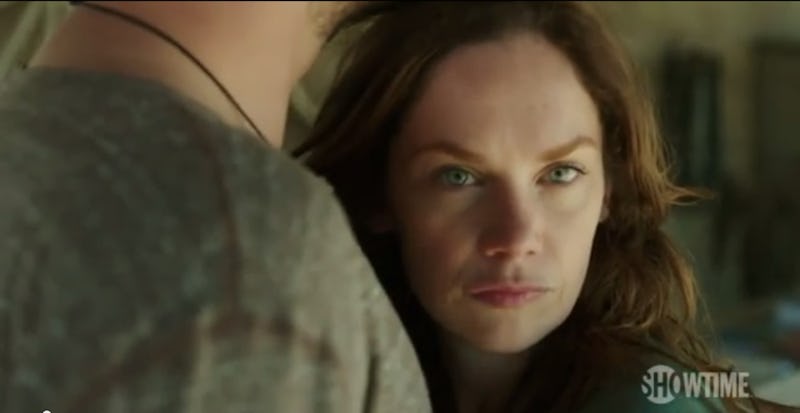 Serious question. Who in their right mind would cheat on Pacey Witter? (I mean, Joshua Jackson? I totally meant Joshua Jackson.) Answer: Apparently, Ruth Wilson! The awesome British actress, whom I have shamelessly pledged allegiance to since Luther, will test the strength of relationships this fall when she stars in Showtime's latest original series The Affair.
The series unfolds in Montauk, New York. Wilson's character Alison, a waitress, instantly takes a liking to Noah (Dominic West), a husband and writer, who is on vacation with his family. And the two begin a torrid affair, which at some point calls for a detective to get involved. Alison is married to a rancher, played by Jackson, and Noah's wife is portrayed by ER's Maura Tierney. According to creator Sarah Treem, The Affair will be told from different perspectives and won't look to make anyone the bad guy, per say. During the Television Critics Association press tour on Friday, she explained:
I'm super interested in gender and how men and women think about stories and tell stories. That was very much a part of how we were originally talking and conceptualizing the show. What we try to do really stringently in the writing of the show is not judge either character. We kind of went into it believing that these were two good people who were committed to their marriage. They weren't serial philanderers. And by chance they've both been in very vulnerable places and by chance they both come to meet somebody who they ultimately come to think of as their true love. So what do they do?
As for who will come out of this looking even remotely innocent, Treem added:
My feeling is that both sides are right, that the objective truth if it exists, is something that the viewer will decide for themselves.
So, apparently, it's up to you to determine if Wilson is completely justified in spurning Joshua Jackson for the admittedly talented (and easy on the eyes) Dominic West — and if West is justified in spurning his equally lovely wife portrayed by Tierney.
(Seriously though, is anyone on television faithful anymore?)
The Affair will premiere on October 19. Check out the steamy teaser below.
Image: Showtime