Ramsay Crushes Dreams in 'Hotel Hell' Season 2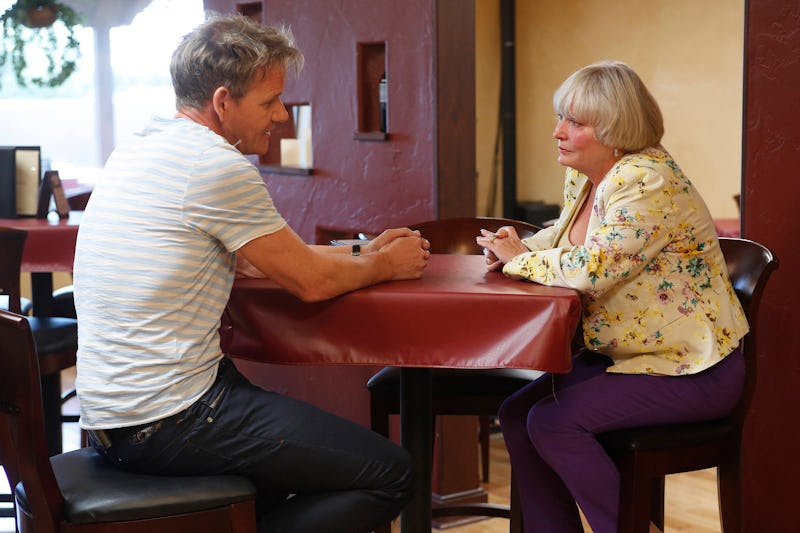 When does Gordon Ramsay sleep? With his shows Hell's Kitchen, Kitchen Nightmares, MasterChef, and MasterChef Junior, it's amazing that he will be tackling a second season of his other TV show, Hotel Hell . Just like Kitchen Nightmares, Ramsay goes around the country and helps struggling hotel managers and owners clean up their acts — whether it be outdated decor, overpriced meals, bad management, or actual cleanliness issues. He even digs deep by using a black light on the bedding, and some things just can't be unseen. He also stays at the hotels, so maybe the better question is: how does Gordon Ramsay sleep? Season 2 of Hotel Hell premieres tonight at 9 p.m. on Fox and Ramsay's first stop is the Meson de Mesilla Hotel in Las Cruces, NM.
Las Cruces is home to New Mexico State University. Other sites to see are the New Mexico Farm and Ranch Heritage Museum for the family, Dripping Springs Natural Area for a hike, the town of Mesilla for history and culture, and many art galleries and shops. On TripAdvisor, the Meson de Mesilla Hotel is ranked 3.5 out of 5 — not too shabby, but it's listed as number 23 out of the 32 hotels in the area. And keep in mind, the reviews include some posted after Ramsay stopped in to help.
So, what made Meson de Mesilla qualify for Hotel Hell? Well, first off, Ramsay was asked to sign a cleaning agreement when he checked in — and he was not happy about it.
Then, beyond dealing with the hotel and restaurant's flaws, Ramsay (and some customers) had to confront owner Cali Szczawinski about a more personal issue — her singing.
I hate to see people have their dreams crushed (even if they are a bit delusional), but based on a preview clip from Fox, it looks like Ramsay will let Szczawinski down a bit easier than those customers did. But that doesn't mean he still won't be brutally honest, as he always is.
Although Ramsay and his TV shows can be intense, he pleasantly surprises me when he does have a heart-to-heart with these hotel owners, because he seems to genuinely want to help them.
We'll see tonight how the staff at the hotel take Ramsay's feedback. But in an interesting turn, the Meson de Mesilla is actually for sale. Maybe Szczawinski decided the hotel life wasn't for her anymore after her visit from Ramsay?
That doesn't mean that you can't stay at the Meson de Mesilla if you're feeling adventurous. The hotel will even be hosting a sold-out Hotel Hell premiere party at its restaurant Monday night, featuring a cocktail named after Ramsay and a Ramsay piñata. Of course if you're looking to stay overnight, you may want to check out the Hotel Hell premiere before booking anything.
And going back to my earlier question of how Ramsay sleeps in the hotels he goes to for the show? As he shared in the Season 2 preview, the answer is not very well.
Images: Jeffrey Neira/FOX; haveahiddles/Tumblr