This Former Destiny's Child Has Been Arrested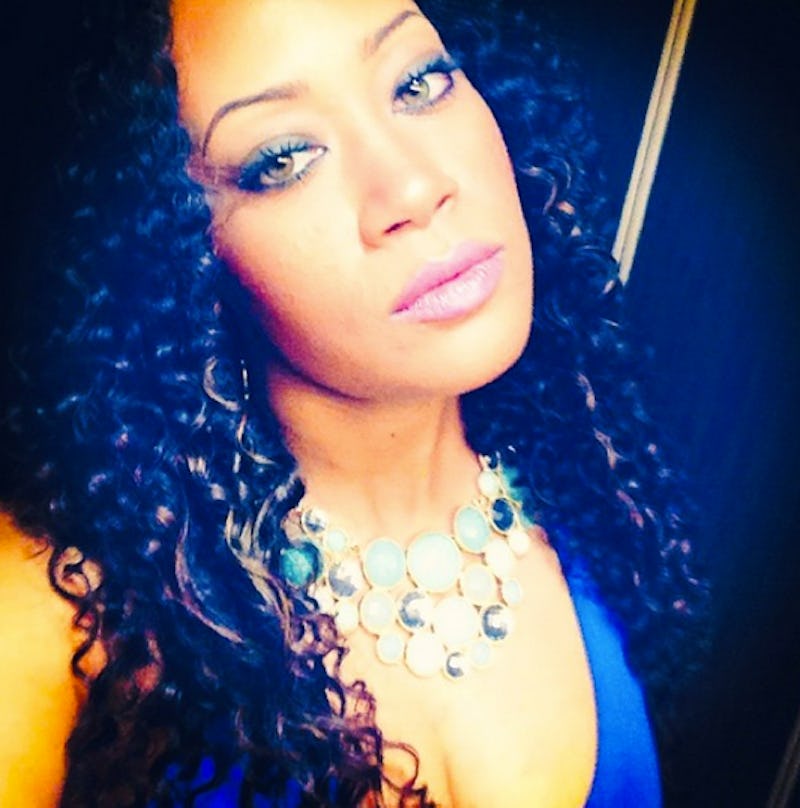 Destiny's Child still remains one of the highest-selling girl groups of all time and one of them went on to become one of the greatest superstars that the world has ever known (do I even need to clarify that I mean Beyoncé?), so it's no surprise that the world is still fascinated with them. When Michelle Williams' "Say Yes" music video got the three of them back together for the closest thing to a reunion that we've gotten since the 2013 Super Bowl, that was all anyone could talk about for a while. However, it's easy to forget that Destiny's Child used to be a foursome. Former Destiny's Child Farrah Franklin has been arrested for disorderly conduct and that just made me wonder where the other two former members of Destiny's Child were to help her out.
Franklin was arrested in South Carolina on Sunday morning around 5 a.m. before being released shortly after noon. According to TMZ, this is the second time that Franklin has been arrested for making a scene following a 2011 incident in which alcohol was also involved. Franklin was with Destiny's Child for five months in 2000 before exiting, coming into the group at the same time as Michelle Williams. After Franklin was dismissed, Destiny's Child was forever more a trio. What has Franklin been up to in the 14 years since she was in Destiny's Child? And what about the two members that preceded herself and Williams, LeToya Luckett and LaTavia Roberson? Were they too busy to help her out?
Farrah Franklin
Franklin embarked on a solo career following her dismissal from Destiny's Child, but she was dropped from two labels. Although she has twice now been in trouble with the law, Franklin is particularly noteworthy for blaming racial profiling as the reason for her 2011 arrest. She did some acting and some modeling, as well as appearing in Boulevard of Broken Dreams, a 2007 E! special, with other former members of the group. Her Instagram, which is a combination of pictures and inspirational quotes, shows no hard feelings toward her former band, however. She posted a photo of Destiny's Child back when she was a member for a Throwback Thursday in May 2014.
LeToya Luckett
LeToya Luckett was one of the original members of Destiny's Child and, along with Roberson, is known for the number of lawsuits they brought against Matthew Knowles and the group on their way out. After briefly appearing in a group with Roberson called Anjel, Luckett went on to a solo career and her self-titled album debuted at number one on the Billboard charts in 2006. She released a second album called Lady Love and has a third coming out in 2014 called Until Then. In addition, she's done some acting, some philanthropy, and two YouTube series. Luckett remains the only member of Destiny's Child besides Beyoncé to have an album debut at number one and go platinum in the United States, so she's probably too busy to keep in close contact with the other former members of the group.
LaTavia Roberson
Roberson was one of the original members of Destiny's Child. After her post-Destiny's Child girl group Anjel fell through, Roberson appeared in a brief cameo on The Real Housewives of Atlanta and in a stage play called Those Jeans. She appeared in two more plays in 2013 called How to Love and Not My Family, as well as welcoming a baby girl named Lyric Richard. As of 2014, Roberson has joined the cast of R&B Divas: Atlanta. Her Twitter still proudly proclaims her as "1/4 founding Member of Destiny's Child", but it appears she might be done with the whole music thing. Motherhood is an exhausting job in and of itself, so Roberson also can't be blamed for being too busy to keep in touch with the other girls.
Image: farrahfranklin/Instagram; farrahfranklin/Twitter; letoyaluckett/Instagram; iamlatavia/Instagram