The Most Tasteless Selfie Ever?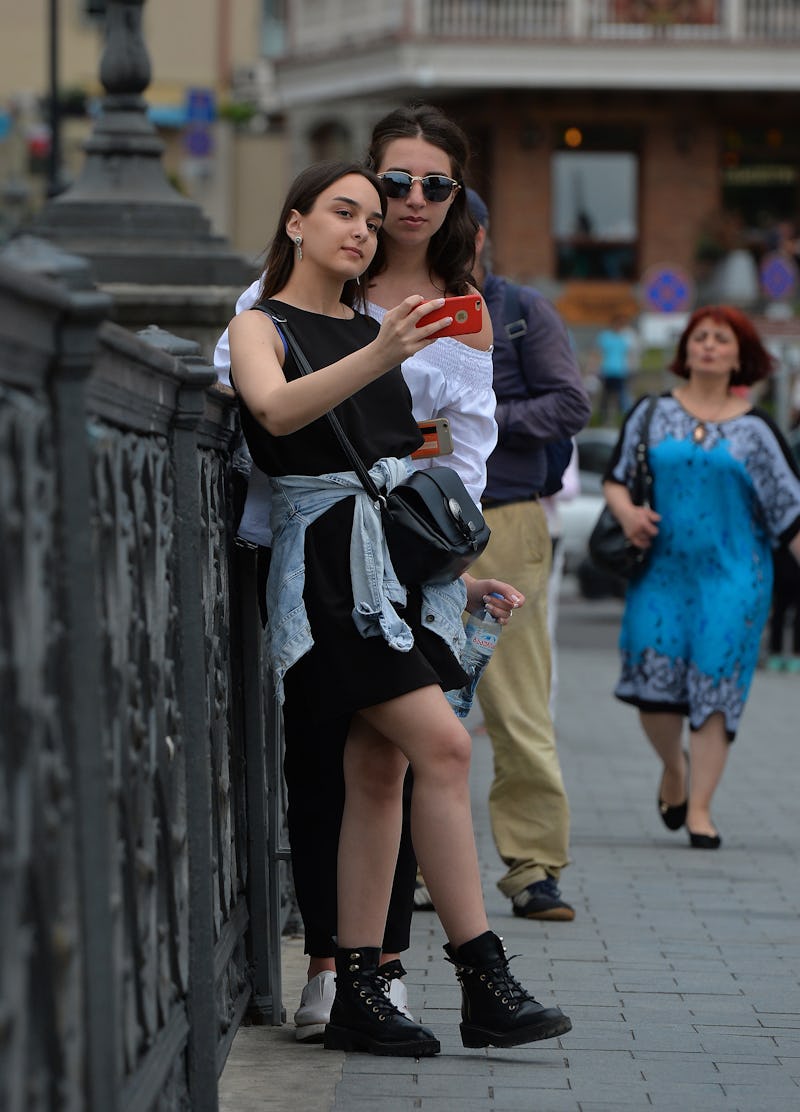 Mark Runnacles/Getty Images News/Getty Images
After learning that a woman had been arrested for posting a photo of herself wearing a stolen dress on the Internet, I was convinced we'd crossed the last line as far as social media decency goes. Welp, I was wrong: last month, teenager Breana Mitchell posted a selfie she took at Auschwitz Concentration Camp. To make matters worse, the photo recently went viral. Yikes, Internet.
According to News.Mic, Mitchell posted a selfie taken at one of Nazi Germany's largest concentration camps on her Twitter profile last month. Featuring a big grin and the caption, "Selfie in the Auschwitz Concentration Camp" (followed with a smiling emoji), it was only a matter of time before someone (or should I say, everyone) noticed. Newsday notes that even though the photo was tweeted on June 20, it went viral on Sunday, July 20, a month later.
Here's the selfie, in all it's viral glory:
Since the initial backlash (so, since yesterday), the photo has received 4,019 retweets, 2,759 favorites, and was even a trending topic on Twitter. Though Mitchell defended her choice to post the image at first, explaining it was a place she had always wanted to go with her father (who is now deceased), according to News.Mic, she eventually posted that she regretted her choice in a tweet.
Unfortunately, this isn't the first time someone has posted a selfie with a concentration camp serving as the backdrop, according to Business Insider. The tumblr page "Selfies At Serious Places" is dedicated to people who made the mistake of photographing themselves in all the wrong situations. News.Mic notes that the New Yorker featuring an article about how Auschwitz selfies have become a trend.
If anything, this incident serves as an important lesson in social media etiquette, and when to draw the line when it comes to seflie culture. Not unlike Miss Mitchell, the Internet is still going through it's awkward-teenager phase, and we still have a lot to learn about when and when not to use social media.
Image: Breana Mitchell/Twitter