This Casting Had So Much Promise, And Then...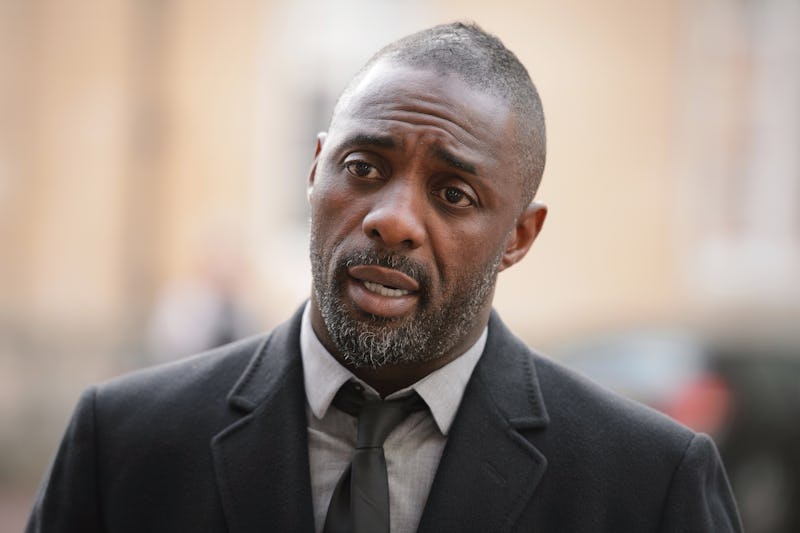 WPA Pool/Getty Images News/Getty Images
We've talked here before about the manifest destiny of King Arthur's resurrection over and over (and over) again through Hollywood adaptation. We've also talked about director Guy Ritchie's Knights Of the Roundtable: King Arthur project that's currently in development at Warner Bros. That particular one is moving forward in exciting new ways. For one: Idris Elba and Knights of the Roundtable might collide. But he's not exactly in talks for the role that would fit him best.
I'm a sane human, so I'll take Elba in period garb wherever I can get it. But it baffles the mind to put Elba in a project about King Arthur and then... not have him play King Arthur. He's up for the role of Bedivere, Arthur's right-hand man; the dude who helps Arthur learn how to lead his army and become one of the most legendary kings of all time. The fact that he's there, in that role, seems to indicate some sort of colorblind casting, and they haven't cast an Arthur yet — so why the hell isn't Elba it?
Elba's done his share of supporting work, in everything from the Thor movies to the upcoming CGI/live-action Jungle Book, but it's not like he hasn't proven himself capable of carrying a project. There's Luther, for one, for which he's been Emmy-nominated; there's also Mandela: Long Walk to Freedom.
All I'm saying is they better cast the best Arthur in the goddamn world if they expect Elba to play second-fiddle.