'The Originals' Season 2 Has Claire Holt In Its Sights (We Think) So Rejoice, Rebekah Mikaelson Fans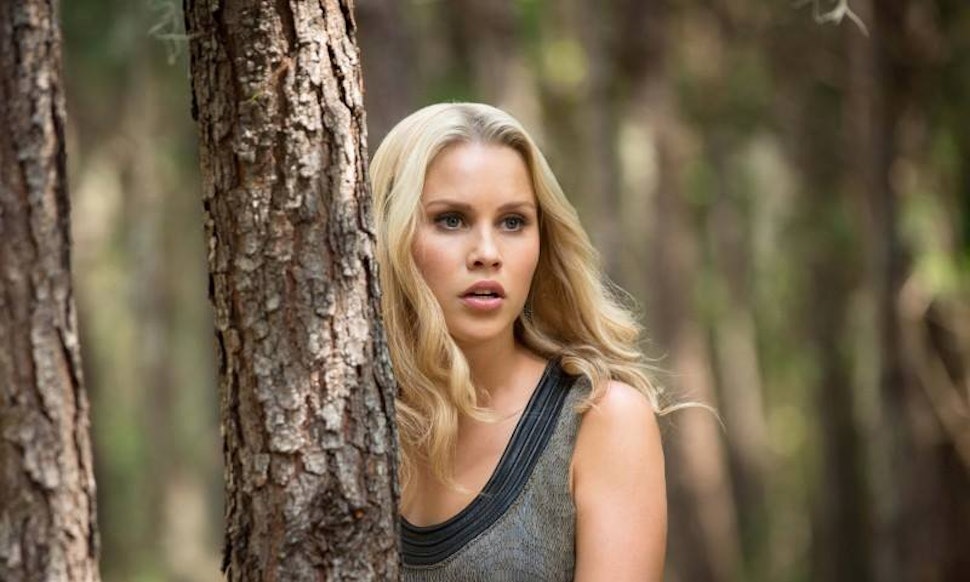 I'm just going to say it: we need this girl back. The CW's The Originals Season 2 premieres on October 6 and while Esther and Finn Mikaelson's return creeps me out, there's something more important on my mind. Will Claire Holt return as Rebekah Mikaelson for The Originals Season 2? Because everyone in New Orleans really needs her.
Last season, Holt left her starring role on The Originals without any warning, surprising fans, but reprised her role as Rebekah in the Season 1 finale. So which is it? Will we get Rebekah in Season 2, or will fans have to settle for Klaus and Elijah going at it alone against Mikael, Esther, and Finn — let's weigh the evidence.
Image: The CW
Michael Narducci's Zap2It Interview
The most recent Claire Holt news for The Originals Season 2 came directly from the man in charge – executive producer Michael Narducci. The showrunner told Zap2It that the Hayley & Klaus' baby will drive Season 2's action, for the most part. The main goal is to defeat the enemy and make New Orleans a safe place for Hope and Hayley to reunite. And, because Holt's Rebekah is taking care of Hope, Narducci explained, "if Rebekah ever wanted to return, she'd obviously have a connection with the baby so she could at some point. So we definitely will refer to and see that baby again."
Image: CW
That Season 1 Finale
I mean, obviously we can't ignore the obvious here: That baby is coming back, whether it be now or later and with her, will be her "Auntie Bex." Around the same time that The Originals' Season 1 finale aired, Holt tweeted this photo of her parking space. I mean, they don't just give parking spaces to anyone, right?
Image: ClaireHolt/Twitter
Julie Plec's Season 2 Q&A
Back in May, following Season 1's finale, Julie Plec opened up to THR about what we could expect from Season 2 of The Originals and all signs pointed towards Rebekah's return. Plec told THR that there were "definite opportunities" for Claire Holt to return to the series, especially because Hope would become an important part of Season 2's storyline. Plec explained that we'd be "checking in" with the baby and, by extension, her aunt Rebekah as she attempts to keep her safe.
Image: CW
Comic-Con 2014
It Just Makes Sense
Klaus left Rebekah with an important job to do: find a witch to cast a protective spell and protect his child. That's a huge storyline unto itself, even though I know that the battle in New Orleans and Esther's return will take precedent in Season 2. The thing about Rebekah's guardianship is that it's not going to be easy and it's not going to please anyone to have her send a "Wish You Were Here" postcard. Heck, I don't think she's even allowed to do that without risking giving away her location. Checking in on her journey will be important, which means we'll need Claire Holt face-time. Otherwise, there's no real way of knowing what's happening with her and Hope. And we all want to see that she got her white picket fence, right?
Image: CW