'The Hunger Games: Mockingjay' Capitol Couture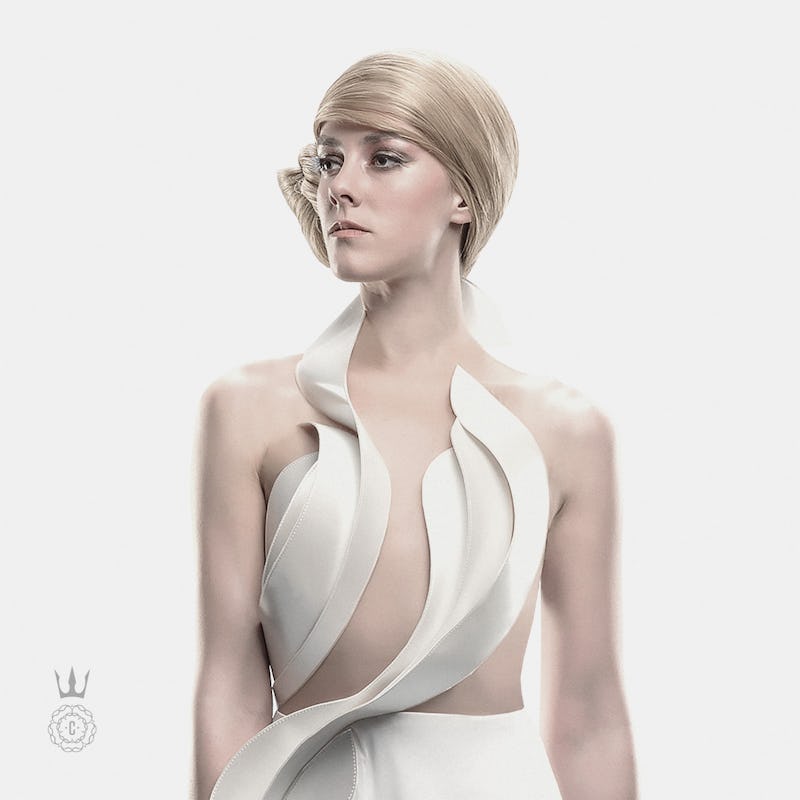 Fashion has always been integral to the Hunger Games universe, namely as both a revolutionary tool and a major component of the control that the Capitol holds over the rest of Panem. The clothes and costumes of their world yield a lot of power in almost every sense of the word — a power that is evidenced by the way in which it's accepted as simple fact that good clothes (and a good stylist like Cinna) can be the difference between life and death. We see it all over the story, from Johanna expressing envy over Katniss' girl-on-fire digs (right before iconically stripping out of her own tree costume, it might be added), to the way that Cinna is actually killed over his revolutionary designs.
The films have done their best to treat their costumes with the reverence the world of the story places on them — remember Effie's Alexander McQueen-inspired ensembles? Katniss' understated-futuristic Victory Tour outfits from Catching Fire? And, especially, her iconic wedding dress-turned-rebellion symbol? The costumes have only gotten better as the franchise has continued, and I think Mockingjay, parts 1 and 2 might just be even better — especially if the high fashion looks displayed in President Snow's eerie white propoganda videos are any indicator.
A promotional site for the film, Capitol Couture, recently released "living portraits" (which are basically kind of like Vines with the Panem national playing in the background) of the Quarter Quell "victors" Peeta Mellark and Johanna Mason in what else? Couture. Let's take a look:
Peeta Mellark
Peeta is depicted as the "Spirit of Strength" in the sharpest of sharp suits, designed by real-life designer Maison Martin Margiela. Also, this living portrait serves as a reminder to get ready to get your heart shattered by Hijacked Peeta.
Johanna Mason
Johanna Mason, on the other hand, embodies "Statuesque Allure" in a gorgeously constructed gown by Israeli designer Alon Livne and killer heels by Alexander Wang.
The Capitol maybe horrible and dystopic, but their fashion game is majorly on point here. And it's done its job — it's got me majorly chomping at the bit for that November release date.
Images: Capitol Couture