'The Boxtrolls' Trailer is Beyond Adorable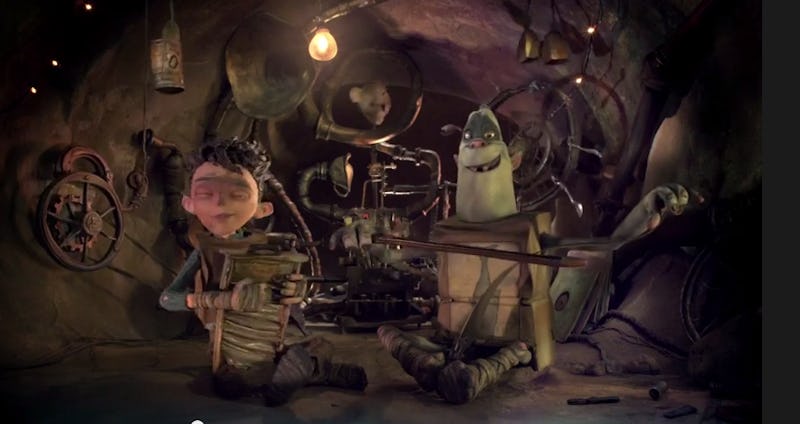 YOU GUYS, it's Bran Stark and weird mythical creatures! And not only that, it's Bran Stark in the way that he should be remembered: as a very, very, very young boy. Anyhow, all of my thoughts about Bran Stark's transition through puberty on Game of Thrones aside, you should definitely check out the trailer for The Boxtrolls , which features Isaac Hempstead-Wright as the voice of an orphan human boy, Eggs, who raises the titular creatures in a cave. That's totally something that Bran would do, isn't it?
Okay, fine — I'll drop all the talk about Bran Stark. The trailer, which you can see below, is adorable, and pretty visually stunning, too, but what else would you expect from the makers of Coraline and ParaNorman? Not only is the movie priming itself to be visually stunning, but it also boasts an impressive list of actors lending their voices to the film. Ben Kingsley will star as the town's villain Archibald Snatcher (who has the best name ever, may I add) who is aiming to destroy the town of Boxtrolls, and Elle Fanning co-stars as the girl with whom Eggs teams up to save his beloved creature friends. You know the deal: don't judge a Boxtroll by it's trolly boxiness, guys! They're good people — er, creatures.
Check it out below! It will definitely be an adorable, quirky, family-friendly treat. The movie hits theaters on September 26.
Image: Focus Features/Youtube