'Nightcrawler' Could Be Jake's Best Movie Yet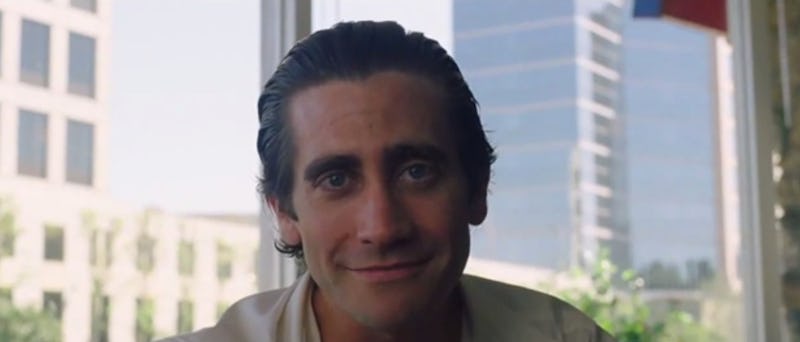 Just yesterday, we received our first look at Jake Gyllenhaal as an out-of-work man named Lou who finds himself embroiled in the world of freelance crime journalism (and who also has a mega-creepy stare) in the short teaser for Nightcrawler. Interest was piqued, but it wasn't until now that we really got a look at the film and Gyllenhaal's starring role: The first full-length trailer for Nightcrawler has been released, and it looks seriously good. Imagine if Nicolas Winding Refn's 2011 masterpiece Drive met, like, True Detective 's amazing six-minute tracking shot from season 1. It's something like that, and it's great.
The trailer, which is just over a minute and a half long, gives us an even better look at Gyllenhaal's character Lou, who takes on a job doing freelance crime reporting for a television network that, apparently, gets him into a lot of trouble and possible danger. It's a role that Gyllenhaal has clearly put his all into, and it shows — judging by the trailer, Gyllenhaal has immersed himself in the character, and he even lost a reported 20 pounds to get into the role.
Nightcrawler, which is the directorial debut of The Bourne Legacy co-writer Dan Gilroy, is set to hit theaters October 17. Check the trailer below.
Image: YouTube