Jake, You're Not Looking Too Good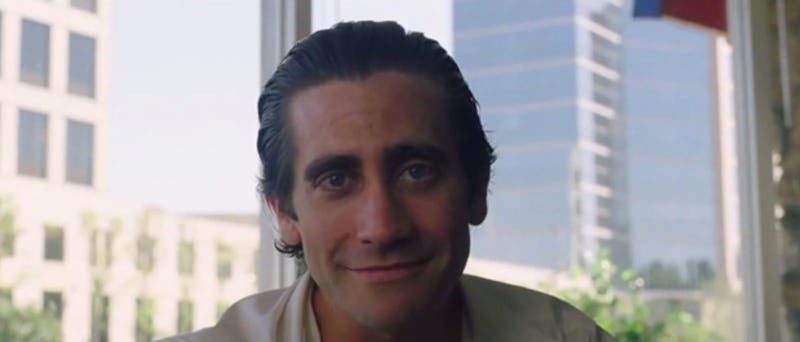 If you weren't excited for the upcoming Jake Gyllenhaal-starring film Nightcrawler before, take this as your excuse to get real excited: We now have the first teaser for Nightcrawler , featuring none other than star Gyllenhaal giving his best "I need a job" speech to the camera as his surroundings switch from a coffee shop to an office to a television studio. He's looking pretty gaunt, but hopefully that's just for the role. Take care of yourself, Jake!
The teaser is short — only about 49-seconds in length — but it does a pretty good job of giving us a peek of what to expect from the tone of the film: Which is to say, this movie's gonna be pretty creepy. Gyllenhaal reportedly portrays an out-of-work man named Lou who ends up "stumbling" upon the world of freelance crime journalism in Los Angeles. He lost about 20 pounds for the role, which explains his thin appearance.
The film, which was directed by The Bourne Legacy co-writer Dan Gilroy (and marks his directorial debut, actually) also stars Bill Paxton, Rene Russo, and Riz Ahmed. You can check out the mini-teaser below, and stay tuned for a full trailer hopefully coming soon — after all, the movie is set for an October 17 release.