New 'The Giver' Footage is Here!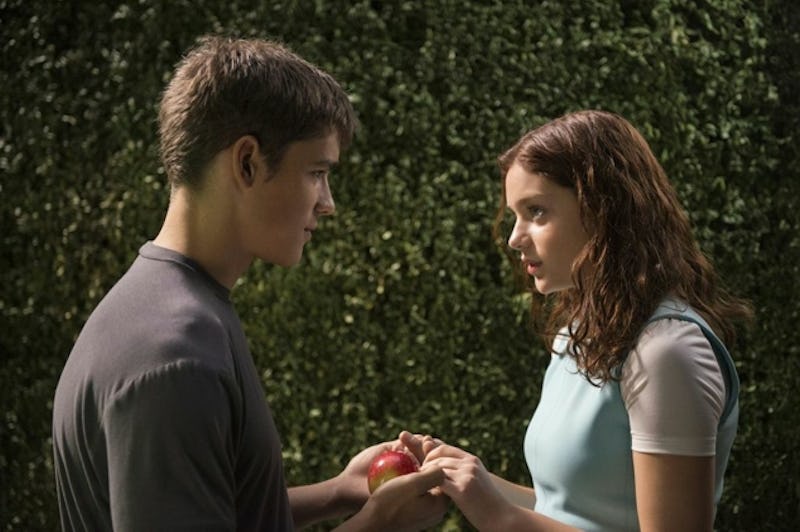 Author Lois Lowry recently revealed that The Giver movie has been in production since before its star Odeya Rush was even born. So its safe to say that fans of the dystopian classic have been waiting a long time to see the movie come to fruition. Fortunately that wait just got a little easier with the release of OneRepublic's new music video which is full of The Giver footage.
Up until now we've just gotten a couple of trailers to get us excited for the movie. There was that worringly all-color version that made fans fearful the movie wouldn't stay true to the book's black and white setting. Fortunately since then we have seen some black and white clips and so instead of being worried about how true-to-book the movie will be, fans can focus on just being glad the movie is coming out after all this time.
Now OneRepublic is letting us see a lot more of the film than we have before to aid in that pre-movie excitement. The video, which is for their song "Ordinary Human" from The Giver soundtrack, is basically a highlight reel for the film. A bunch of scenes from all points in the plot are cut together while the song plays over them. Because of the rapid-fire nature of the video it's hard to place which scenes the clips are coming from, but it's cool to see all the action and drama that's soon to come when the film debuts on August 15.
Check out OneRepublic's video now to tide you over until then:
Image: The Weinstein Company