See 'The Hunger Games: Mockingjay's First Trailer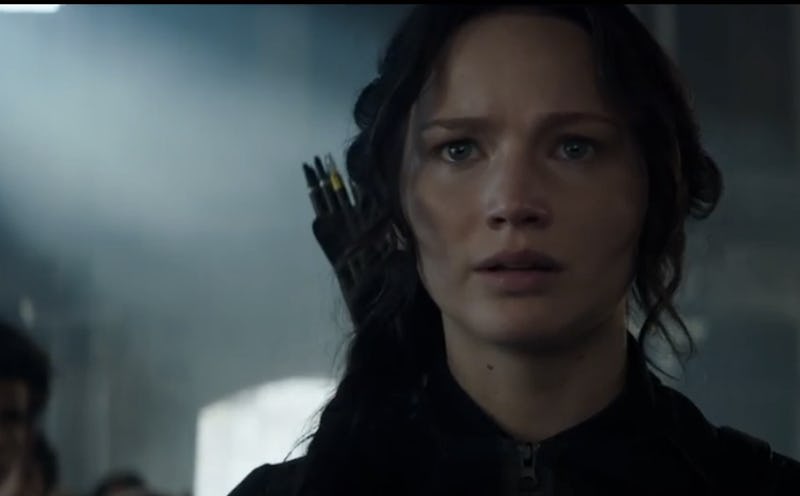 The first trailer for The Hunger Games: Mockingjay Part 1 was released late Sunday night, and features very little of the Mockingjay herself, Katniss Everdeen. Perhaps one of the most anticipated spots to come out of Comic-Con 2014, the trailer features almost all of the series' favorite faces: Jennifer Lawrence, Liam Hemsworth as Gale, the late Philip Seymour Hoffman and even Game of Thrones newcomer Natalie Dormer. However Josh Hutcherson's Peeta is absent from the teaser, and for those who have read the novels, you may know why.
But even without the baker's son present, the trailer manages to capture our attention entirely from the opening dialogue. Plutarch Heavensbee speaks to President Coin (played by a gray-haired Julianne Moore) about Katniss' role as a leader. Revolution is here, but will The Hunger Games greatest victor be a willing participant in leading her people to freedom? What happened to Peeta, and where are Woody Harrelson's Haymitch, Jena Malone's Johanna and Sam Claflin's Finnick?
The film is set to open in theaters Nov. 21, but you can expect to see many more teasers and full-length trailers before the third installment's grand debut. Here, take a first look at Hunger Games: Mockingjay Part 1.
Image: Lionsgate