'RichKids' Star EJ Johnson's Instagram Will Give You a New Favorite Beverly Hills Socialite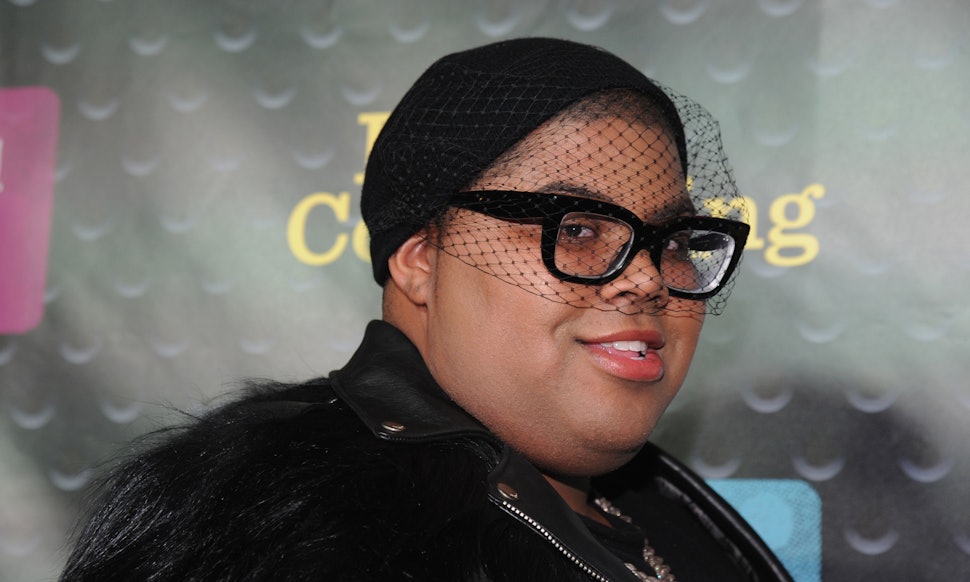 Ilya S. Savenok/Getty Images Entertainment/Getty Images
While BFFs Dorothy Wang and Morgan Stewart are officially the stars of E!'s #RichKids of Beverly Hills , EJ Johnson, with an expanded role this season, is primed to steal the show.
Like his costars, he rose to prominence on Instagram… so click through and see some of his best shots, that'll make you wish you had a trust fund, Birkin bag, and a pair of designer thick-rimmed black glasses. #teamthis
He's Tight with His Famous Family
EJ's full name is "Earvin Junior," named for his dad, famous basketball player/movie theater chain magnate Magic Johnson. Along with mom Cookie and sister Elisa, they make for a tight-knit and very photogenic family.
Image: EJ Johnson/Instagram
He Has Serious Gay Pride
His Fashion Game Is Eccentric
EJ doesn't fear a single trend. While he mostly sticks to neutral colors, you'll see him in the craziest designer pieces, like this fringed Chanel cape.
Image: EJ Johnson/Instagram
He's Can Hang with the Girls or the Guys
Girlfriend, guy friend… the lines are blurred with EJ, whose highlight last season was diamond shopping with Dorothy Wang in New York City. But he can also throw down in the club or talk sports with TMZ — he's an all-purpose friend.
Image: EJ Johnson/Instagram
He's Got a Dozen Birkins
EJ loves handbags, and due to his #richkid status, has collected a rainbow of Hermes Birkins. He still doesn't have as many as Dorothy Wang, but he'll get there one day.
Image: EJ Johnson/Instagram
His Glasses Game is on Point
You won't catch EJ posting any picture without his trademark glasses. Whether he's wearing thick black frames (an inspiration from his classmates at NYU?) or one of his many pairs of cat-eye sunglasses, he always finds the perfect selfie angle that somehow never shows the reflection of his phone.
Image: Brandon Hickman/E!
His Sister is Just as Fabulous as He Is
Elisa Johnson could pass as a supermodel, has a sick asymmetrical haircut, and a propensity for amazing eyewear must run in the family. Her Instagram is well on its way to earning her a spot on the show beside her brother. #TeamThisandThat!
Image: Elisa Johnson/Instagram
He's Not Afraid to Ignore Gender Norms
EJ has a taste for the finer things, and that includes furs, feathers, makeup, and jewelry. He carries it off so well that it's a reminder of how arbitrary our gender presentation norms are. See, reality TV can teach you something!
Image: EJ Johnson/Instagram
He's Taking Private Jets For Dayyyyys
Private jets: the preferred transportation method of the rich kids.
Image: EJ Johnson/Instagram
He's Taking Over E!
Just a few months ago, he signed an overall deal with E! So far, EJ has appeared on Fashion Police, E! News, and, of course, the first season of #RichKids, and soon, he should be developing his own show.
Image: EJ Johnson/Instagram