How to Survive Zombies, Sharknados, and More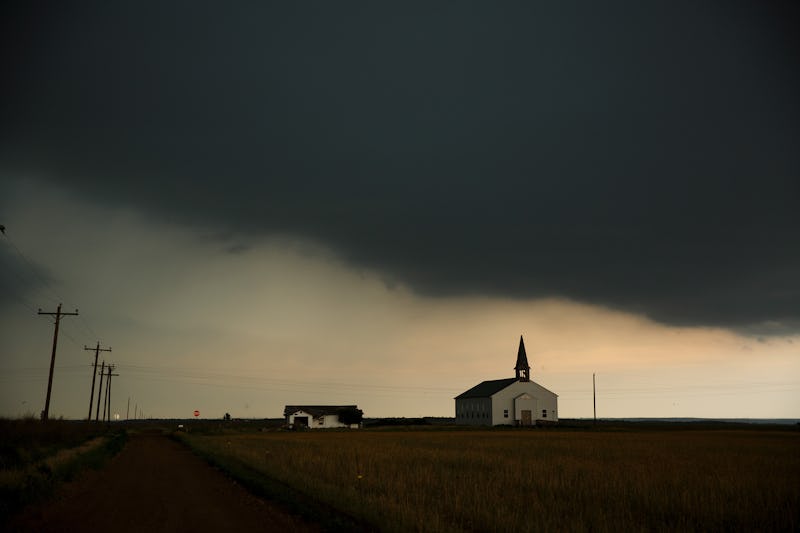 Drew Angerer/Getty Images News/Getty Images
I joke a lot about the zombie apocalypse, but when you boil it down, being ready for the walking dead to rise is just standard disaster preparedness. Whether it's zombies, an earthquake, a hurricane, a sharknado, or any of another countless possible natural disasters, it always, always pays to be ready. That's why Eric Meltzer, along with his team of advisors, designers, and mascots (two cats named Mochi and Melon—and yes, they're adorable) have created something they're calling the Open Company Go Bag. They're currently in the last week of a Kickstarter campaign to make the bag a reality, and with three-quarters of their funds raised, they're only a little way away from achieving their goal.
Although a disaster bag is essential for the 72 hours between when disaster strikes and when help arrives, a lot of people — myself included — have never actually gotten our arses in gear to put one together. That's where the Go Bag comes in. Meltzer and co. have been working with doctors, firefighters, disaster relief specialists, and more since 2012 to work out exactly what supplies are useful in the event of a disaster and which ones aren't; then they've packed them all in a custom-designed backpack, ensuring that you can just grab the bag and go when you need to.
The backpack unfolds so you can see everything in it — no fumbling around for something hiding at the bottom of the bag. There's also an easy-to-follow instruction booklet for all the stuff you may not be familiar with. And when it comes to supplies, all your bases have been covered: You've got tools like waterproof matches, an LED headlamp, AA and AAA batteries, and duct tape; first aid supplies, including a flexible split, pain killers, and trauma shears; hygiene supplies, from toothpaste to maxi pads (your period doesn't care that disaster just struck); and supplies for food, water, and warmth, including emergency rations, space blankets, and water purification tablets.
Just having a Go Bag isn't enough, though, so don't forget to take all the other steps necessary for disaster preparedness. Don't know what kinds of disasters affect the area in which you live? Get on that immediately. Not familiar with your neighbors? Bake a batch of cookies and go get friendly. And don't forget to pick up a few extra skills — you never know what might come in handy when you don't have access to the comforts of home. Head on over to Medium for an incredibly useful article Meltzer penned on how to survive a natural disaster; you'll be glad that you did when the next Sandy hits.
Head on over to the Open Company Go Bag Kickstarter page to contribute. Stay safe, everyone!