Amber & Caleb Both Cried Over Her Nomination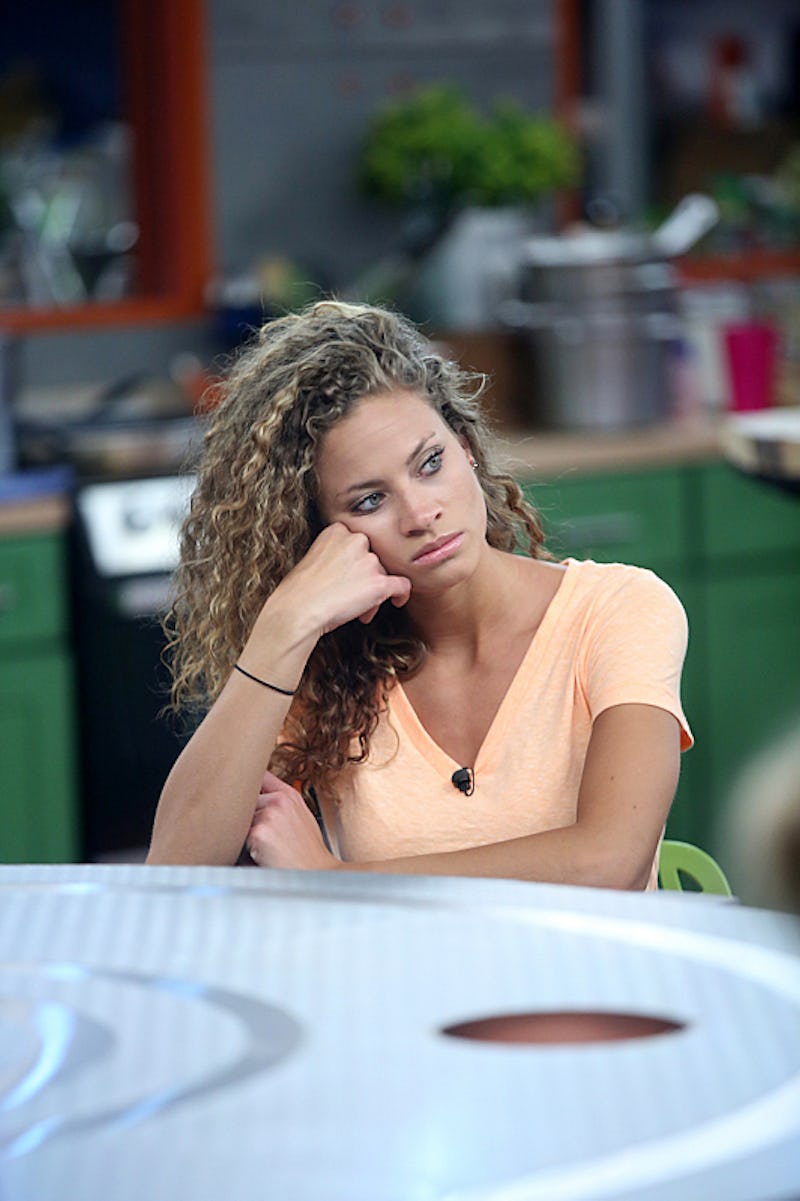 It's been a rather depressing week in the Big Brother house, hasn't it? Knowing that Amber's supposed alliance partners Frankie and Zach wanted to use their reign as HoH to get Amber out of the house and that Caleb, her creepy yet loyal wannabe boyfriend, was on board with putting her up on the block showed us that Amber was really on her own in this game. The thought of an impending eviction, not to mention Caleb continuing to show his affection for her, would be enough to make anyone cry.
In fact, Amber did break down in tears during Thursday night's episode of Big Brother. Caleb told Amber that her "Bomb Squad" alliance members planned to evict her all week, which means it wasn't solely Caleb's doing. This made Amber upset, and the tears from her would come later, but not before we saw Caleb cry.
"Beast Mode Cowboy" showed his softer side when talking to Frankie about encouraging him to put up Amber for eviction. He showed a lot of remorse for his actions, even saying, "I feel like such a sleazeball." What was that, Caleb? You finally realized you're a sleazeball? It took you long enough. Luckily, Frankie was there to provide some comic relief for us in the Diary Room, as we can always count on him to do. "I haven't seen a cowboy cry this much since Brokeback Mountain," Frankie said. Clearly, Frankie didn't feel that bad about this whole messed up situation.
Now back to Amber crying. Zach (of course it was Zach) asked her if she had feelings for Caleb as she hung out in the HoH room with her one-time "Bomb Squad" alliance members. That was the last straw for Amber who promptly burst into tears and walked out of the room. Christine followed behind to console her. However, Amber did seem to find some strength in between the tears, saying that she would put up Caleb for eviction if she is able to stay in the house. This was kind of a last-ditch effort for Amber, who thought that maybe if she campaigned with the idea that she would be gunning for Caleb if the houseguests didn't evict her, she could stay in the house for another week.
And then Caleb found out that Amber told everyone she was coming after him. He walked around the house huffing and puffing in his onesie and Amber's bunny rabbit slippers. Oh, the Big Brother houseguests get so emotional, don't they?
Image: Monty Brinton/CBS