'Long Island Medium' Theresa Caputo Hits Las Vegas for the Season Premiere & Here's What She Should Do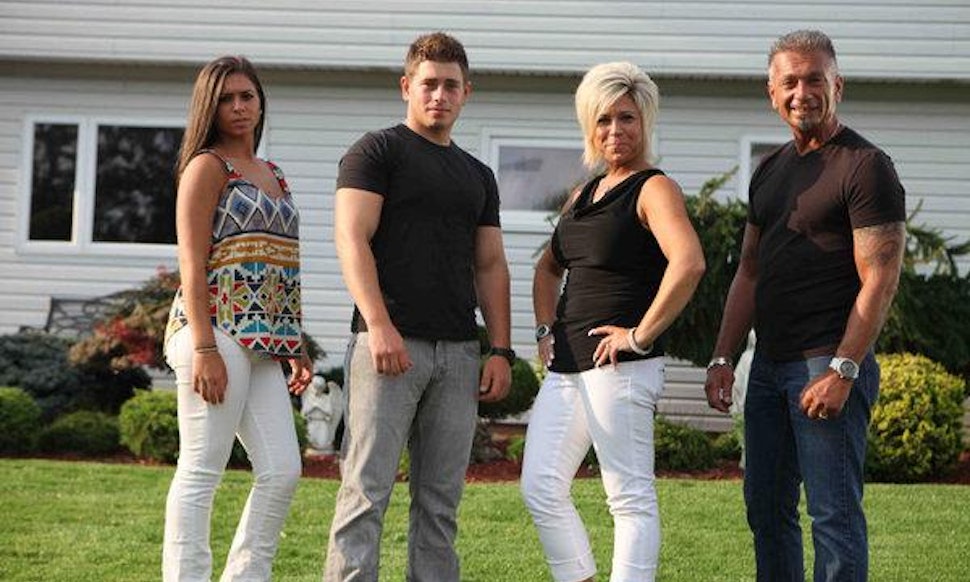 The wait for the season premiere is over — Long Island Medium is officially back in action starting Sunday on TLC, and it's definitely starting off with a bang. Theresa's on the road in Las Vegas, where she'll be surprising fans to do readings all over the city and even in a casino... including a visit to a bachelorette party! Um, most amazing bachelorette party ever? I think so.
From the footage we got to see in the promo for the upcoming season, we already know that Theresa and Larry are hitting the slots, which will obviously be a treat for the eyes and ears (can you imagine Theresa's scream if she wins the jackpot?). But what else should the family do while they're Sin City? I have a few ideas.
Image: TLC
Hit a Drag Show? Mission Accomplished.
I really hope that the part where Theresa visited Frank Marino's Divas made the cut for the show, because Theresa at a drag show is going to be pure gold.
Image: DivasLV/Twitter
Anything, As Long As the Kids Are Involved
Theresa is undoubtedly going to embarrass her children in Vegas, and I can't wait for their commentary. Victoria's funny, but Larry Jr. was born with the gift of sass.
Image: TLC
Meet Up With the 'Sister Wives'
Since they're visiting the hometown of their TLC network-mates (is that a word?), it would only be right for Theresa to stop by the Sister Wives cul de sac and do a reading. I would also love to see her respond to a family with that number of kids… and hear what she thinks about the tank top over a long sleeve shirt trend happening in the Brown family.
Image: TLC
Go to the Britney Spears show
And obviously head backstage afterwards for a private reading. Why do I feel like Britney would just be confused at what was happening? Considering the fact that Queen Brit doesn't have much patience for nonsense, I would love to see her response to a medium.
Surprise Someone with a Reading in the Middle of a Live Vegas Show
Bonus points if that someone is a showgirl. Extra, extra bonus points if that person is a showgirl and a skeptic.
Talk About How Much Better Long Island Is than Vegas
You know it's going to happen. Might as well accept it now!
Image: TLC