Lorde-Infused 'Mockingjay' Credits Are Perfection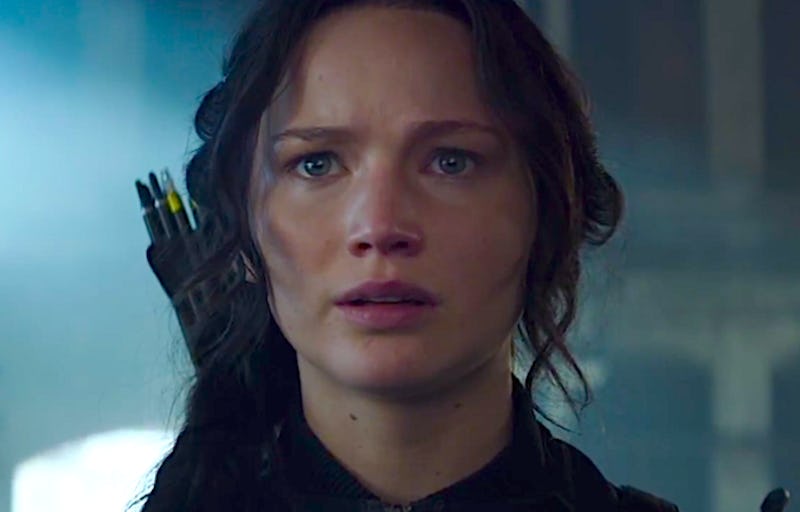 It was announced last week that teen witch queen Lorde would be curating the Mockingjay soundtrack and as Bustle's own Mallory Schlossberg put it, it's "a match made in Panem heaven." It's also probably why this fan-made Mockingjay credits sequence works so well with Lorde's voice over it.
One of the greatest things about the Internet is that it enables audiences to fill the gaping hiatuses between, say, seasons of Game Of Thrones or the release of Hunger Games movies with things that can mimic the aesthetic or general revelry of the real deal. One of the saddest things about the Internet is that it's so rare that producers look at what's being offered there. So tragically, we will likely never see this beautiful credits sequence used in an actual Hunger Games movie. But that doesn't make Lorde's sultry growling of "everybody wants to rule the world" any more chilling.
We must thank Ashley Winkler, a visual communication design student who created these credits as part of her B.A. graduation project. As the video's description reads:
The title sequence is based on the symbolism of the story und uses a graphical style, referring to the "propos" from the story itself and to create a consistent style to combine content from all three books/movies. The story of the title sequence deals with the development of the protagonist Katniss Everdeen symbolized by the Mockingjay figure and the consequences of her actions.
And it looks pretty amazing. See for yourself:
And if you're looking for another example of gorgeous fan-made things Lionsgate should really think of buying, here's an arrangement of "The Hanging Tree" that is perfectly haunting:
Image: Lionsgate