Her New MAC Collection Is Fantastic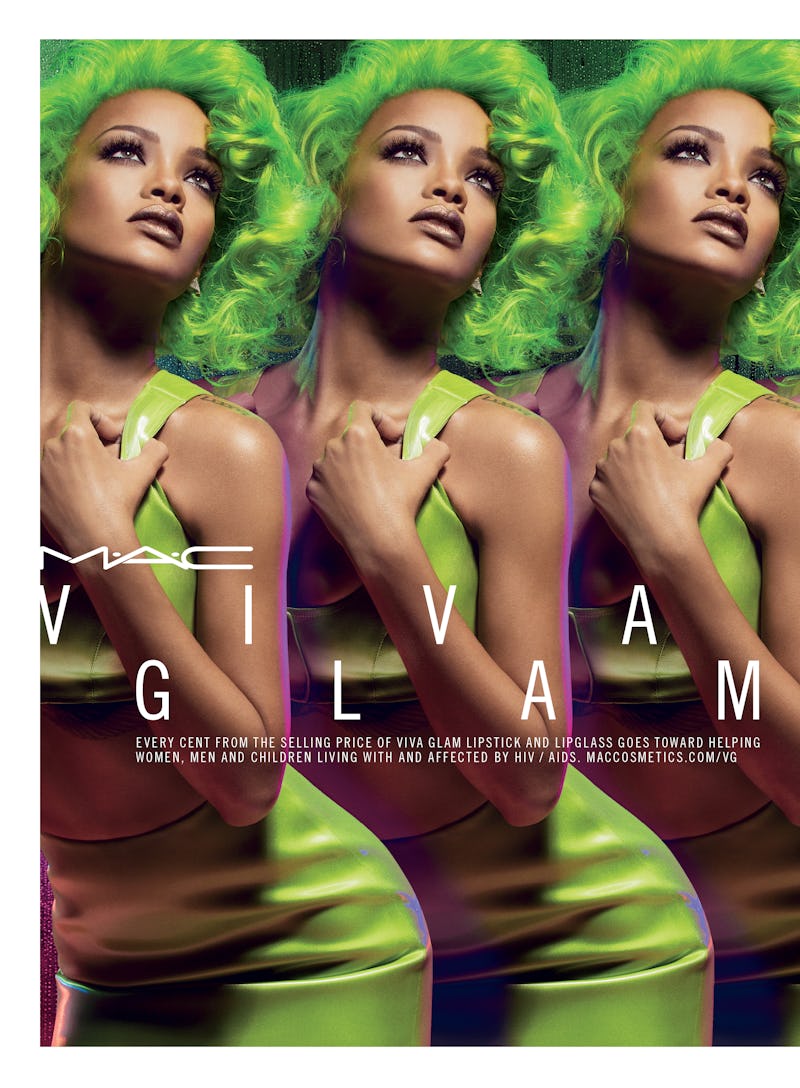 Do you know what I always think when I'm staring at my vanity every morning? "I don't have nearly enough lipstick that is A. Purple and B. Really, really ridiculous glittery." Well, luckily for me and all of you other sparkle-enthusiasts, Rihanna has a new Viva Glam collaboration with MAC, and it's got all the uber-shiny violet lippies you could possibly need.
This is the second collaboration for Rihanna and MAC, with the brand hoping for a launch just as successful as the first one, when the red "RiRi Woo" lipstick sold out in a matter of minutes. Now, I'm all about bringing back the '90s — and this shimmery mauve lipstick and complimentary lilac gloss certainly does just that — but it's not nearly as universal of a shade as the deep scarlet from Rihanna Viva Glam 1. I still kind of have PTSD whenever I look back at my frosted lips in old middle school dance photos. Thanks, Mom, for letting me make my own beauty mistakes!
However, RiRi's fanbase is so incredibly obsessed with her each and every move, so something tells me MAC will have no trouble selling out once again. The brownish-violet has a nice neutral undertone which will make it look pretty good on just about anyone. At the very least, I'd snag one just to get my hands on the pretty packaging, which features a soft red cap and Rihanna's signature.
The Rihanna Viva Glam 2 Collection will be available starting in September in stores and online, just in time for a little back to school retro amazingness.
Images: MAC