What Is Ren From 'Even Stevens' Doing Now?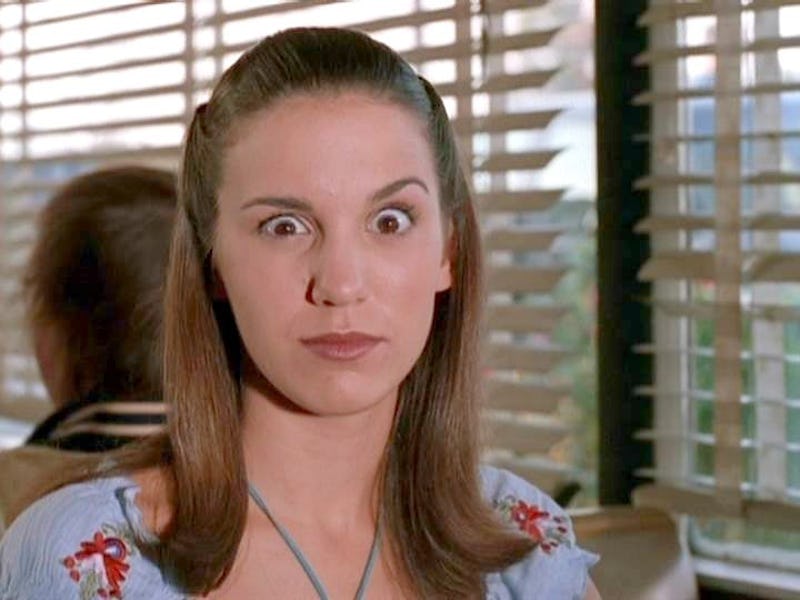 When you think of stars to come out of the Disney Channel sitcom Even Stevens , Shia LaBeouf is probably the first person to come to your mind. But long before Shia starred in Transformers and Lars Von Trier movies, he was just the pesky, annoying younger brother to Ren Stevens, the brilliant, together, and very Type A middle child of the Stevens family. Ren was the golden child of her family, so it's only fitting that the actress who portrayed her had a similarly shining role on Disney Channel. Actress Christy Carlson Romano was one of Disney Channel's biggest stars and became the first actress to star in three Disney properties at one time with her TV role on Even Stevens, voice work on cartoon Kim Possible, and leading lady credit on Cadet Kelly. If you were a kid growing up in the '00s, you wanted to be Christy Carlson Romano.
So where is this blast from our past now? Luckily, the actress hasn't given up her craft — though you may be surprised to see where it has taken her. If you watched Disney Channel in the '00s, you may already know that Christy spent some time on the Broadway stage in another Disney role. Christy starred as Belle in the Broadway production of Beauty and the Beast in 2004, proving that the Even Stevens musical episode wasn't the only place she planned on showing off her pipes.
After Beauty and the Beast, Christy took a detour and attended Barnard College, where she studied political science. She took a break from her studies to head back to the stage. In 2008 Christy starred in another Broadway musical — one that wasn't exactly Disney-approved. She starred in Avenue Q as a replacement for Kate Monster and Lucy the Slut. I wonder what Ren Stevens would think about that.
After Christy's time on Even Stevens ended, she starred in several television movies such as ABC Family's Campus Confidential, The Cutting Edge: Going For The Gold, and Taking Five. She had guest spots on shows like Summerland and Hawthorne. Later on Christy also starred in films like horror sequel Mirrors 2 and the drama Suicide Dolls. In 2011 she starred in Loosies, a film written and directed by Twilight's Peter Facinelli.
Though Christy continued acting, actress isn't her only title. Christy stepped behind the camera with her 2011 short The Sun and is currently producing the film Prism, which she also acts in alongside Palo Alto star Christian Madsen. Her most recent project is Bear With Us, a farce about a couple who gets stalked by a bear while camping.
Here's what Christy looked like in her Even Stevens days . . .
. . . and here's what she looks like now.
But no matter what projects Christy is working on today, even she can't forget her Disney roots. Check out her recent retweet — could you agree more?
Images: Disney Channel; Getty Images