Frankie Also Calls This Famous Model a Friend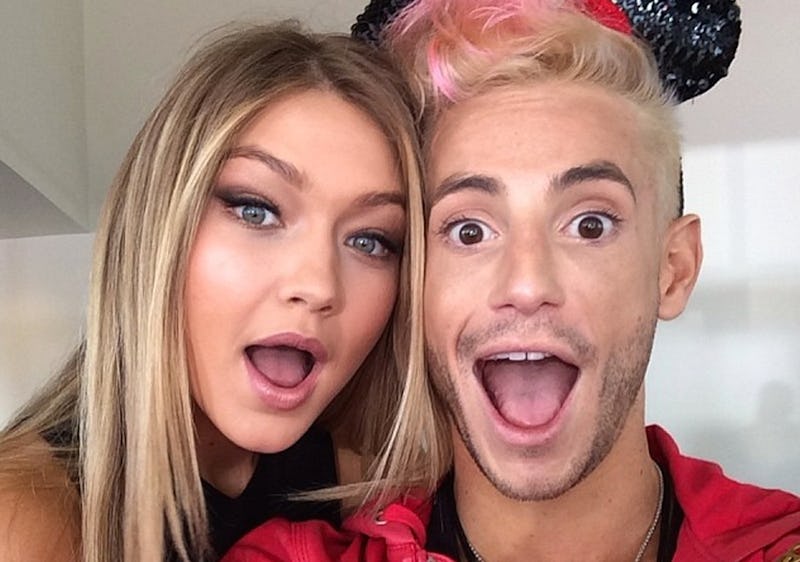 So, we already know that Frankie Grande, Ariana Grande's elder half-brother and one of the current stars of Big Brother 16 , has a lot of famous friends. Of course, Ariana herself is counted as one, but there are a ton more — Lance Bass, for instance! Miley Cyrus too! But, who'da thought one of of the famous people Frankie Grande calls a BFF is Gigi Hadid, Sports Illustrated model and Cody Simpson's current lady love? Not me, but I should disclose at this point in time that I don't follow Frankie Grande on Instagram so I never really saw those pictures of the two living it up at the Radio Disney Music awards when they were posted three months ago.
Still, considering BB16's major pop culture presence at the moment, it's probably worth noting that the two seem to be buddies. I mean, one selfie does not a friendship make, but the two have taken three together — two on Grande's Instagram (here and here [featuring an appearance from Cody Simpson!]) and one on Hadid's Instagram — and that definitely makes at least some form or friendship.
Do you think the two of them talked about how awesome it is to be famous blonde people? Cody Simpson probably joined in on that conversation too.
And there you have it. The more you know!
Images: gigihadid/Instagram; frankiejgrande/Instagram; frankiejgrande/Instagram; Imgur