Why You Should Know Your Measurements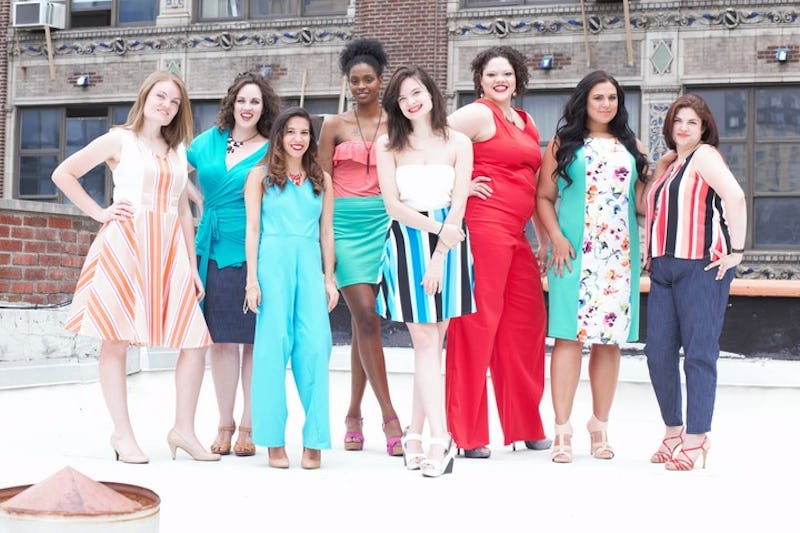 In the world of celebrity beauty, there has been a great deal of progression lately in terms of people only wanting to show the real them, not some Photoshopped version of what the media thinks they should look like. Most recently, the beautiful Vanessa Hudgens went unretouched for her latest Bongo ads proving she certainly does not need to be altered, while inspiring women to show off their natural and gorgeous selves. And now SmartGlamour, an affordable and customized hand-made clothing line from XXS-3X and beyond, has launched a new campaign to continue the promotion of body positivity, acceptance, and overall wellness for all women. Now, that's something I can definitely get behind!
#MeasureMeBeautiful — co-sponsored SmartGlamour's owner and designer Mallorie Carrington and body-positive blogger Sydney Stone — encourages women to actually know all their measurements, so they aren't confused and overwhelmed when headed to dressing rooms at the store or ordering online. According to the #MeasureMeBeautiful site, "It's a movement to educate women on the importance and benefits of knowing your measurements and your body. We believe that a knowledgeable woman is a confident, empowered woman on a road to body acceptance and love."
Hell freakin' yeah! Most women (me definitely included — I think the last time I had a measuring tape near me was during a Victoria's Secret bra fitting) don't know their measurements off the top of their head, which leaves us to the whim of the designers to decide what size we wear. Since the measurements for a 4 at one store can be the same as a size 8 somewhere else, that can lead to some pretty stressful shopping.
Why is it that more women don't know their measurements? Is it a fear of finding out your numbers are higher than what you think is the "right" number? By breaking everything down into the literal inches of your waist, hips, and bust, it makes finding your size more about getting clothes that fit rather than trying to squeeze into a number that's just not for you. Plus, with more and more designers embracing a sizing system based off measurements, it seems like the retail standards of sizing are changing quickly.
As the campaign says, "why not throw away sizes all together and simply know yourself? When you know your measurements, you are in control – not the clothing or their designer." Are you feeling empowered yet?
If you aren't sure how to measure yourself correctly, SmartGlamour provides handy tutorial videos on the site. Want to get more involved with this campaign? The company would love for you to attend some of its #MeasureMeBeaitiful events which will be hitting Manhattan and Brooklyn during August and September. So grab a tape measure, and get empowered!
Images: Courtesy of SmartGlamour