9 Predictions For 'The Unauthorized SBTB'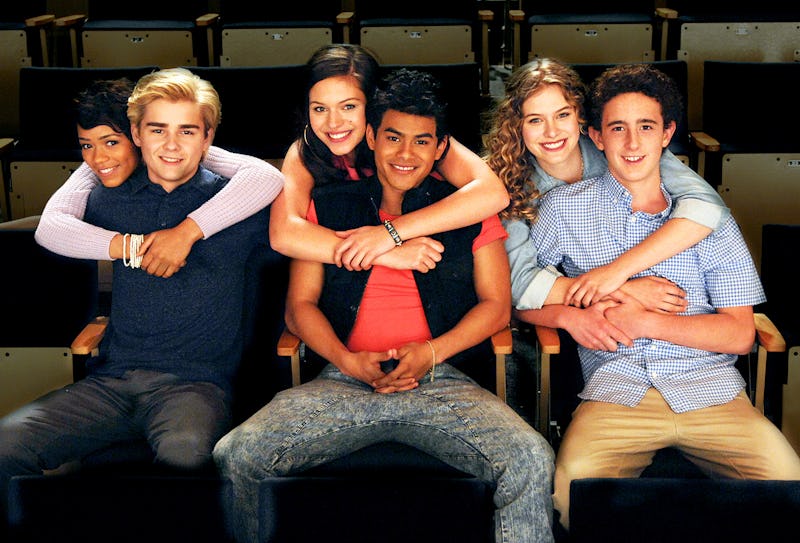 ATTENTION STUDENTS: Your new favorite Lifetime original movie has arrived. On Sept. 1, the network will air The Unauthorized Saved By The Bell Story, a TV movie that will delve into the racy and drama-filled story of the real-life cast of the original Saved By The Bell. In keeping with Lifetime's TV movie tradition, sex, drugs, and emotional upheaval will run rampant in a behind-the-scenes look at the lives of the original series' young stars as they were catapulted into fame. Lifetime describes the upcoming made-for-TV venture as "a nostalgic look back at the '90s TV show that changed the landscape of Saturday mornings with America's favorite teens." The show "delves into the experiences of six unknown young actors placed into the Hollywood spotlight, exposing the challenges of growing up under public scrutiny while trying to maintain the squeaky clean image of their popular characters both on and off-screen."
Buzzfeed reports the movie was cast by the original Saved by the Bell casting director Robin Lippin, and if the first footage is any indication, there will be drama.
You may think you know Lifetime original movies, but I don't think anyone is quite prepared for what we might see. VIEWER BE WARNED: You won't be able to un-see what we're about to see, and it could potentially change your entire perception of the original. I can only imagine the teen debauchery and hormone-fueled emotional rampages that will go down, but here's what I think will definitely happen:
The teen sex and romance will run rampant
It can't be stopped.
Friendships will be tested; Elaborate romantic triangles will be formed
So. Much. DRAMA.
There will be SO MUCH teen attitude
Just like the original.
It might look like the Mean Girls of the '90s
If the Mean Girls cast wore high waisted, acid washed jeans. And did drugs.
The outfits will be amazing and hilarious
Remember when crimped hair was a thing?
One of the characters will probably want to break out on their own...
And emerge as the true star...
Uh-oh.
We will probably see her get caught up in the fast and loose Hollywood lifestyle
DRAMADRAMADRAMADRAMADRAMA
This will cause massive upheaval among the whole crew
It might get ugly.
There will be subplots, Side-drama, Side-pieces, and Things will get complicated
We'll see things that will forever alter our perception of the original show.