'Below Deck' Isn't His First Time in the Spotlight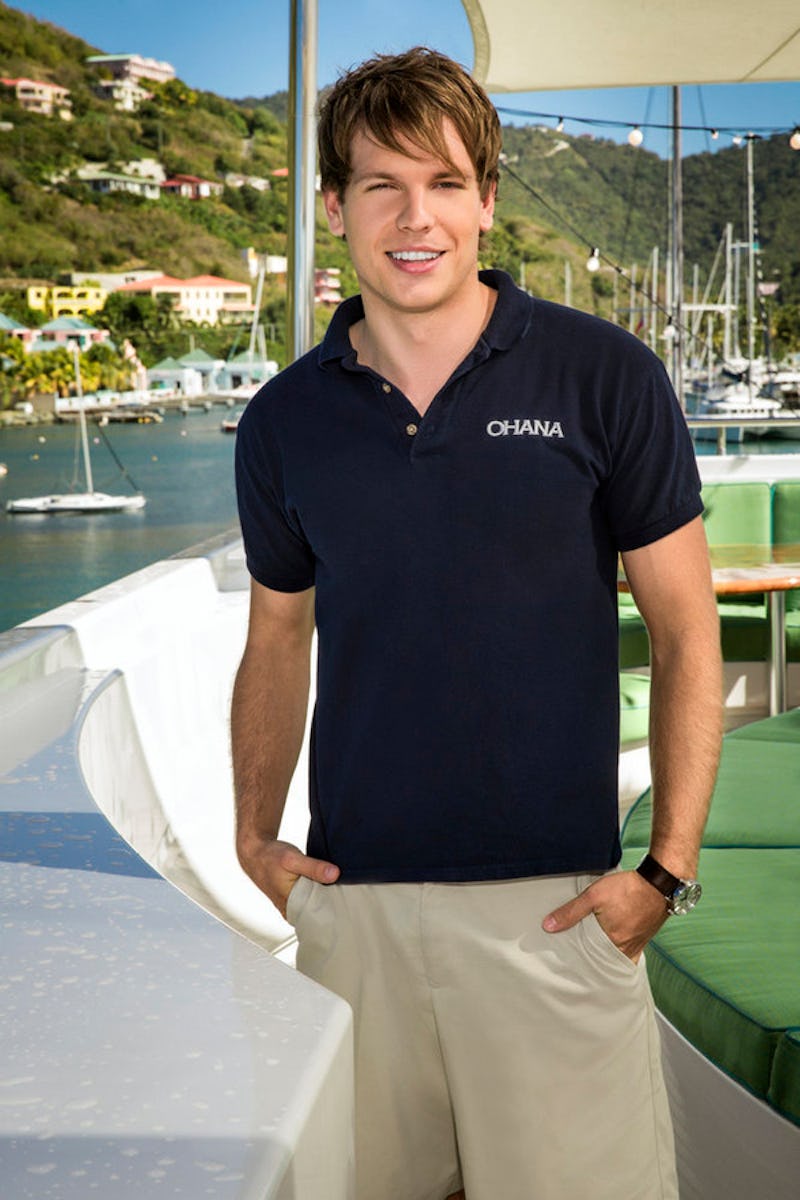 It's not uncommon for reality stars to have established careers in show business before they star in the series we come to know them for and now we have Below Deck 's Andrew Sturby to add to the list. Before Andrew, we had folks like Cody Califiore, who had a bulging modeling career before he appeared on Season 16 of Big Brother, or actress Kimberly Birch, who won a faux prince's heart in the ill-fated I Wanna Marry "Harry."
Andrew Sturby joins the second season of Below Deck, everyone's favorite yachting adventure, as a deckhand. However, it looks like he's going to be the incompetent member of the crew who causes a lot of drama because of it. Ooh, can't wait. Maybe Sturby isn't so great at being a deckhand because his talents lie elsewhere, such as acting, singing, and modeling, perhaps? In the sneak peek of Season 2, we learn that Canadian born Andrew doesn't do yachting full time. And now that I've stumbled upon some of Andrew's work online, it totally makes sense that when he's not yachting, he's trying to make a name for himself in show business. Perhaps he's using Below Deck as a stepping stone to success. Exposure is exposure, right?
From Andrew's official Bravo bio, we learn that he has modeled for brands such as Abercrombie & Fitch, West Coast, and Roots Canada. He has also shown off his "Blue Steel" face on the runway.
As one would expect, he Andrew looks way more glammed up in these campaigns than he does swabbing the deck on Below Deck. And this happened.
But that only skims the surface of Andrew's career. Sturby mostly goes by his stage name "Andrew Philip," using his first and middle names. With 2,308 subscribers at the time of this writing, Andrew apparently has a bit of a following on YouTube, at least in the Philippines, where he lived for a time. Andrew's YouTube channel is full of videos of his encounters with "extraordinary people" around the Philippines, singing Filipino songs, and his response to negative comments Adam Carolla made about the Philippines. The Filipino show True Stories even did a profile on him and the show Comedy Bar invited him on as a guest. Apparently, he's kind of a big deal. He's even got his own Facebook fan page, which doesn't sound that impressive because anyone can have a fan page on the social network, but actual people comment it. Plus, there's Andrew Sturby fan art.
More recently, Andrew has participated in some projects outside of the Philippines. He's got some original music floating around the Interwebs, in addition to some covers, where he sings and plays guitar. His voice is a bit whiny for my taste, but he's just about as good as any male troubadour on Top 40 radio these days.
Andrew also stars in the web series Three, which follows the lives of a straight woman, her best friend who is gay, and the bisexual man they discover they're both dating, who is played by Andrew. Obviously, the idea of a threesome comes up. Unfortunately, the web series didn't meet its goal of raising $20,000 during its Indiegogo campaign, so it's unclear whether or not we'll actually get to see him in this project. One can only assume that once he's a household name on Below Deck, which is obviously going to happen, this project might see the light of day.
Image: Tommy Garcia/Bravo; Gifrific