'RichKids' Dorothy Wang & Her Boyfriend Cooper Mount Might Not Be A Match Made In Heaven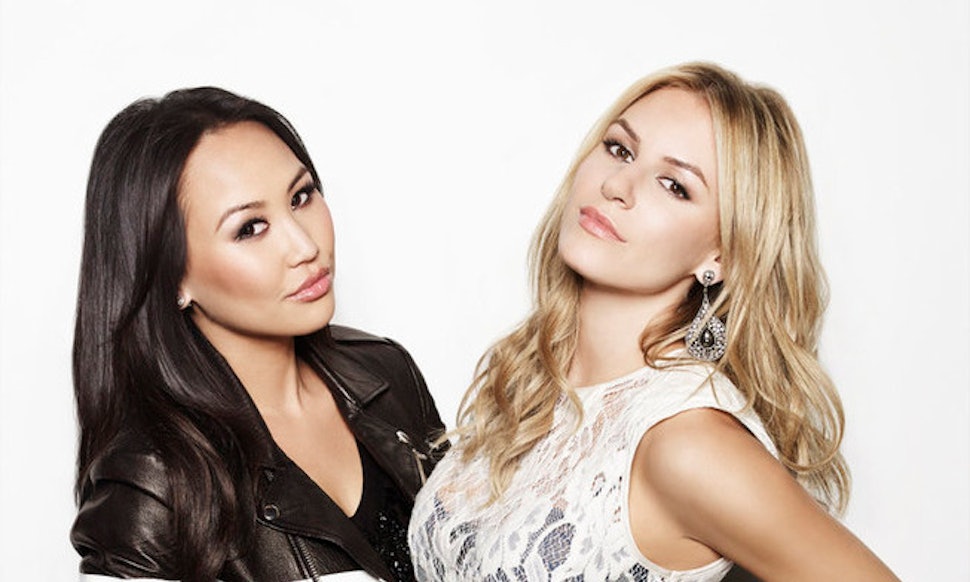 Based on the extremely dramatic and pouty Rich Kids of Beverly Hills trip to China, basically everyone on the show thinks that Dorothy Wang should dump her boyfriend Cooper Mount. Why? Because in the words of Roxy Sowlaty and Morgan Stewart, he's a total coward for canceling on Dorothy the day before they were all supposed to leave for China.
While we wait to see what becomes of #Coothy #Dorper #Dooper (man, they have awful portmanteau names), let's check out everything we know about Dorothy's flaky beau.
Image: Frank Ockenfels/E! Entertainment
He's from Malibu, California
I wonder if his place of residence goes over well with Dorothy's Beverly Hills pride…
Image: CooperMount/Instagram
He's a mama's boy
According to Cooper's Instagram, he and his mom are "best friends."
Image: CooperMount/Instagram
He can pull off the Google Glass look
And, guys, that's a serious feat.
Image: CooperMount/Instagram
He has a posh grandpa
I hope his grandfather is a congressman, because he totally looks like he would be one. Also, that dog.
Image: CooperMount/Instagram
He likes to go on dates with himself
You can't love another person until you love yourself, amiright?
Image: CooperMount/Instagram
He's a Speidi Supporter
According to his Facebook, Cooper's "likes" includes "everyone's" "favorite" reality couple, Spencer Pratt and Heidi Montag. He also retweets Heidi's tweets. So there's that.
Image: CooperMount/Facebook
He knows how to woo a lady
During a Season 1 episode, Cooper, along with Morgan's boyfriend Brendan, rented out an ice skating rink for their lovely ladies.
Image: E! Entertainment
He's not afraid to take a selfie
But, I mean, if you're hanging out with Dorothy, aren't you pretty much required to take selfies?
Image: CooperMount/Instagram
His favorite drink might just be Coors Light
Almost half of his Instagram is dedicated to the light beer.
Image: CooperMount/Instagram
He's a 'Frozen' Fan
But is he Dorothy's Kristoff or Hans?
Image: CooperMount/Twitter