'Bachelor in Paradise' Lovers Marcus & Lacy Are Getting Serious… and Seriously Annoying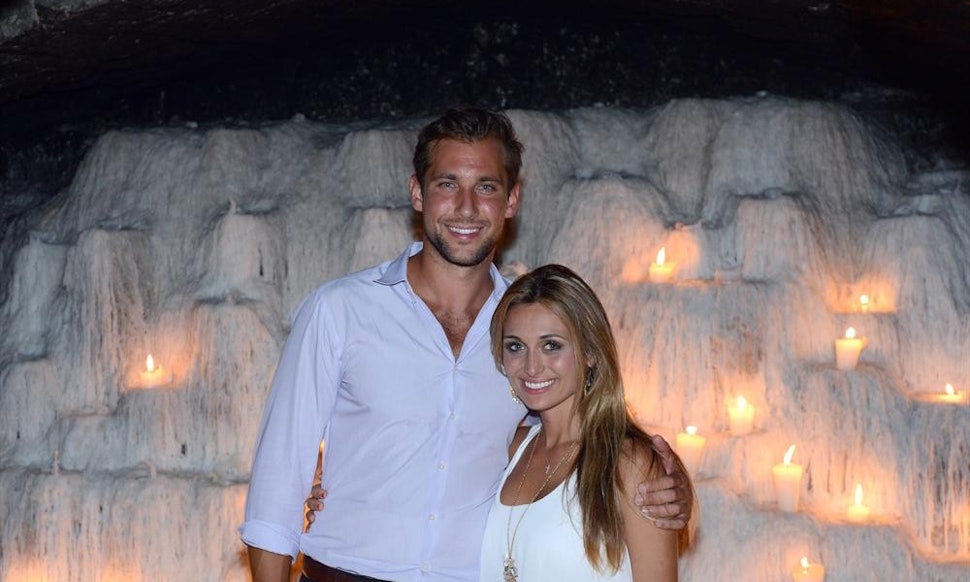 On the first season of Bachelor in Paradise, Marcus Grodd and Lacy Faddoul quickly got into a relationship by the end of the first episode, and haven't left one another's side yet. It's totally sweet that they've found such a serious connection so fast, but it's hard to shake the feeling that they just might be totally annoying. They're those two friends that you're praying get together, but as soon as they do, they don't want to hang out anymore, and only spend time together eating brunch or going to IKEA. And while the rest of the Bachelor in Paradise cast is just trying to have fun, Marcus and Lacy are in their own separate world. Even other couples like Clare and Zack or Graham and AshLee are less annoying than Marcus and Lacy.
Seriously. I've gathered all of their total couple party fouls — and it's only been two episodes. Soon, you'll be hoping that they get a clue too.
Image: Augustin Murillo/ABC
She Strung Robert Along
Obviously, there are no real commitments in Paradise… until there are, but Lacy hosed poor Robert pretty badly by getting cozy with him until Marcus gave her a rose, when she promptly stopped hanging out with, talking to, or even looking at poor Robert.
Image: Augustin Murillo/ABC
It's Driving the Cast Crazy
While the rest of the cast doesn't seem to mind that Marcus and Lacy have hit it off, even they're rolling their eyes at how serious they've become after only a few days. I mean, they barely have time to hang out with the rest of the group.
Image: Augustin Murillo/ABC
PDA in Paradise
Ever since the first night they got together, Marcus and Lacy haven't been able to keep their hands off of one another. It's getting a little bit awkward. Even Sarah Herron, who went on a date with Marcus and shared a chaste kiss with him, says that the Marcus/Lacy affair looks totally physical.
Image: ABC (screengrab)
They Might Be Engaged Already
Love is a beautiful thing, and the amazing part about it is that it can blossom anywhere. But maybe you want to get to know your fiancee for more than three weeks.
Image: Augustin Murillo/ABC
What About Andi?
It was just a few weeks ago that Marcus was totally hung up on Bachelorette Andi Dorfman. He walked into Paradise saying that his heart was broken… but his heart seemed to heal pretty fast.
Image: Marcus Grodd/Instagram
He's Ditched His Friends
When Marcus walked in, he was greeted warmly by fellow Bachelorette costars Marquel and Dylan. While the point of the show is to eventually couple up, he's missed out on all of their bro time!
Image: Augustin Murillo/ABC
None of Their Chemistry Is Onscreen
I know this show goes for the gooey romantic stuff, but so far Marcus and Lacy just seem kinda… regular, and even a little awkward sometimes. If this is a passionate love affair, by all means turn up the steaminess, ABC!
Image: ABC (screencap)