These Women Show How To Rock A Hijab With Style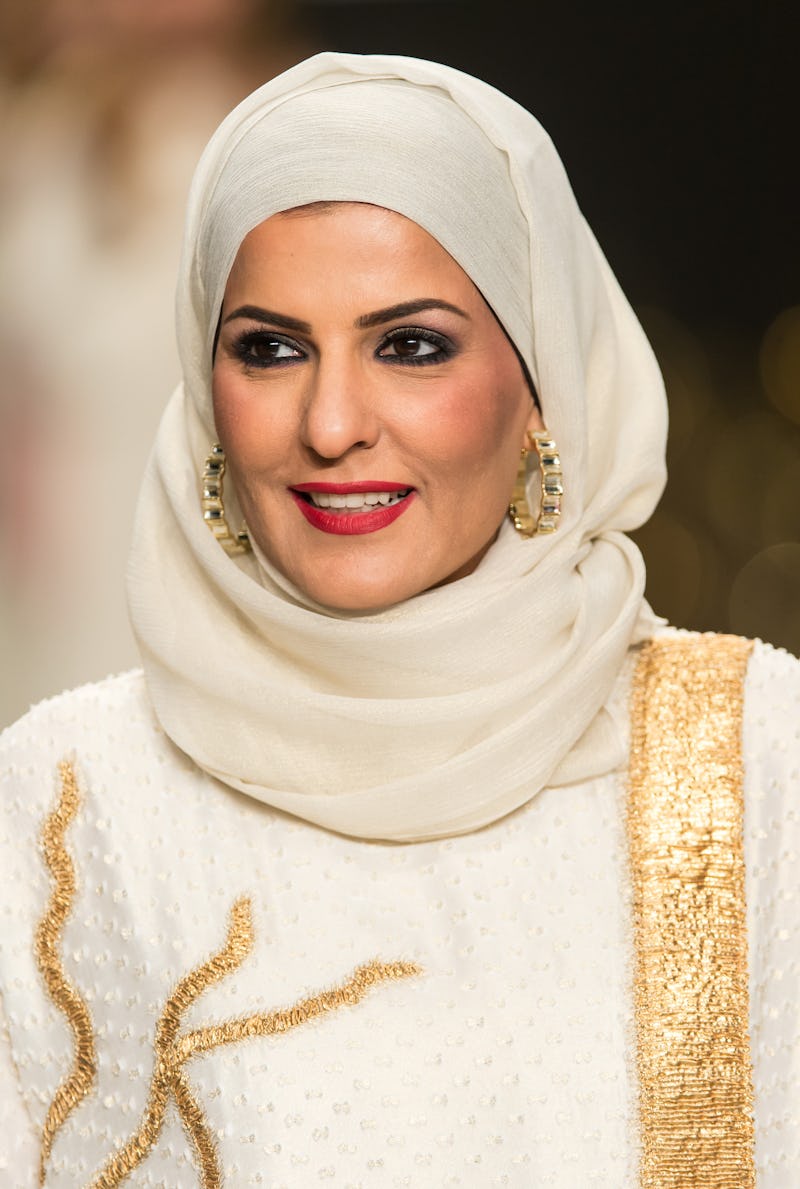 Ian Gavan/Getty Images Entertainment/Getty Images
Instagram is such a wonderful place for fashion. Long gone are the days when magazines, celebrities, and runway shows were the voices dictating fashion and our sole sources of style inspiration. Instagram allows its users — famous and non-famous alike — to show off their outfits, makeup, hairstyles, and accessories, making fashion accessible. Instagram doesn't, however, just serve as a stepping stone for one segment of style. It allows fashion mavens from all different backgrounds and with all different tastes to show off their favorite looks, including Muslim women wearing fashionable hijabs, or traditional headscarfs.
Some boundary-pushing fashion bloggers are celebrating their personal decision to wear a hijab and showing how they personalize the headscarves and style them in on-trend ways with gorgeous high-fashion looks. These Muslim fashion bloggers might be adhering to tradition, but they are also showcasing wide range of hijab styling that can be done, incorporating the headscarves into many different types of outfits. Soft delicate fabrics, stark pops of color, and intricate patterns can mesh delicately with flowy outfits or stick out as a new way to color block. Here are just a few glamorous examples of women rocking hijabs in their own unique and stylish ways on Instagram:
1. Soft neutrals contrast with dark colors and street style
Keeping your hijab as a soft neutral shade lets the outfit speak for itself. When it's paired against the all-black ensemble in this photo, the end result is crisp and clean.
2. Delicate watercolors add life to soft textured sweaters
This fuzzy sweater has soft, glittery embellishments, but when paired with this watercolor hijab, the soft and dreamy look is truly made complete.
3. Bright colors are blocked with simple patterns for a personality-filled style
This Instagrammer shines bright from head to toe, color-blocking with a hijab.
4. An all-over pattern is paired nicely with a muted complimentary color
Sure, this floor-length dress is a soft pattern, but it's a pattern nonetheless.
5. A patterned hijab serves wonderfully as a standout piece with an all-white top
This user let her outfit serve as a blank canvas and her hijab as the point of interest for her outfit of the day. As I said, gorgeous!