Don't Worry, You Can Still Check In on Madison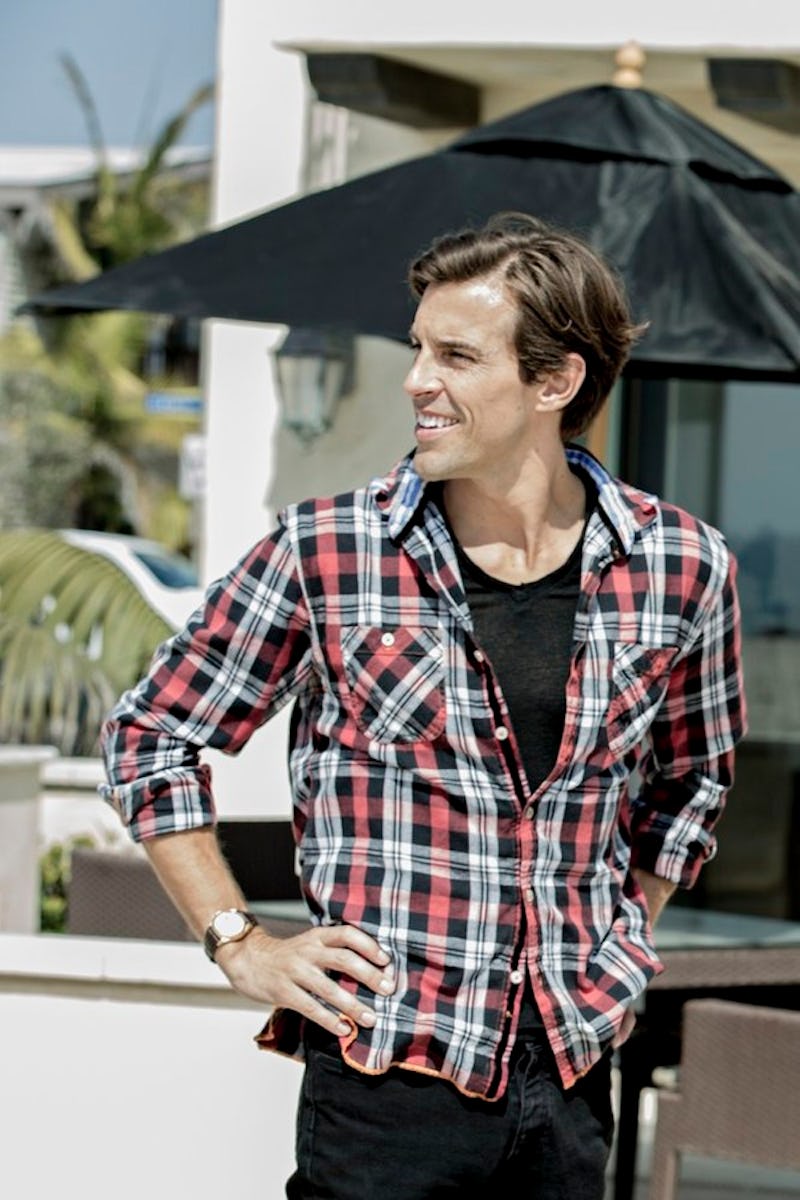 Back in June, Bravo fans were dealt a disappointing surprise via Twitter when they learned that Madison Hildebrand left Million Dollar Listing: Los Angeles after six seasons. His distinct laugh, his love of Malibu, and his beachy California fashion sense will be missed. Though we have two new, British realtors attempting to take his place, Madison's shoes will be hard to fill. But the split was amicable and he's doing just fine without Bravo in his everyday life, while still embracing that he's one of the "original stars" of MDL: LA.
Six seasons was plenty of time for him to squabble with and eventually make up with Heather and the Joshes, and if the listings on Madison's website are any indication, he's probably way too overworked to spend time throwing wine on anyone this year. He also makes time to be a paid public speaker (if I had the cash, I'd totally hire him for a Q&A on how to look for an apartment without wanting to stab my eyes out), and represents several products, including a self help book he wrote.
When not spending his time as a total lifestyle guru, Madison is also the ambassador for a new company called DocuSign that aims to eliminate all the paper wasted by businesses everywhere by providing an option to go 100 percent digital — even with signatures. That totally fits with Madison's socially conscious, high-end, crunchy granola aesthetic. Very Malibu. So even without the show, he's making the most of his Bravo fame and his real estate connections to be not just a high priced realtor, but a whole one-man business.
But Madison isn't all about work.He always makes time for his close-knit family, too. In Season 5 we saw him take comfort with his parents when he needed a break from work after the death of his dog, Rex, and last season we met his brand new dog, a rescue Doberman named Maya. His siblings are all over his Instagram (they just went to see Rihanna, so jelly). Sadly, Madison wasn't able to make it work with Marcos, his now-ex, seen on the show back in 2013. Their whirlwind romance seemed passionate, but after Marcos got cold feet about their trip to Mexico, the couple decided their relationship needed to end. With everything else going on in Madison's life, getting a new man is probably low on his list of priorities… unless he's already coupled up again but keeping it under wraps now that he's no longer baring his life on reality TV.
So if you're going through Madison Hildebrand withdrawal, 1) Join the club, and 2) There's plenty of avenues to pursue, from checking out his Twitter feed, where he might respond to your anguished pleas that he return to Million Dollar Listing: LA, all the way up to buying a multimillion dollar beachfront property in Southern California.
Image: Isabella Vosmikova/Bravo; madisonmalibu/Instagram