Who Started the Ice Bucket Challenge?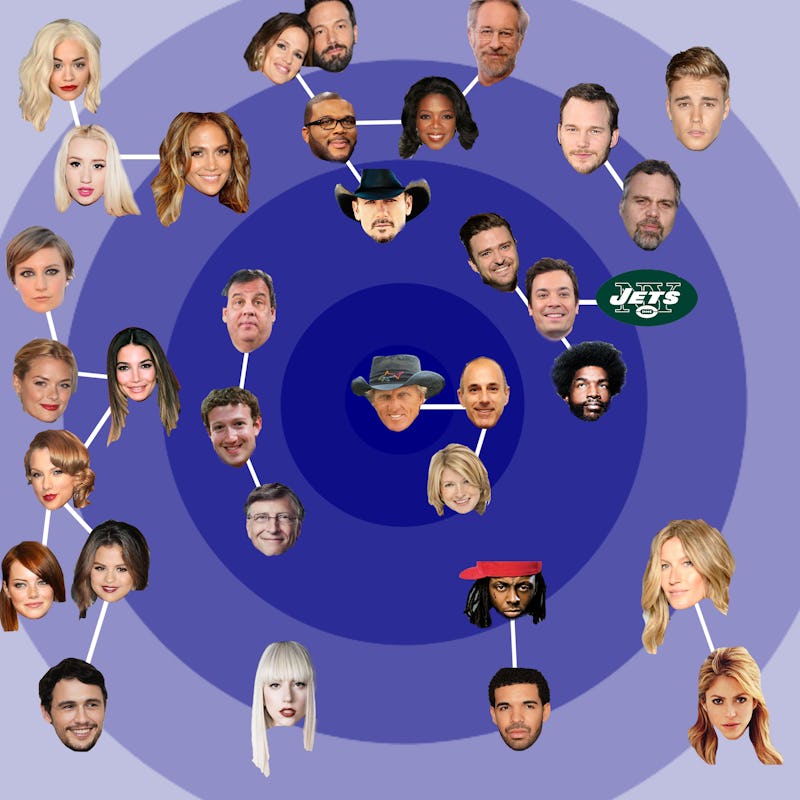 From Oprah, to the Biebs, to your high school English teacher, it seems like everyone has been tipping giant buckets of ice water on their heads lately in the name of supporting the ALS Association in an effort to raise money for Lou Gehrig's disease research. The Ice Bucket Challenge is pretty much everywhere, to the point where you'd have to go full-on Tom Hanks in Castaway to avoid it. Because of this, it might surprise you to know that while this viral charity campaign has everyone and anyone in Hollywood soaking wet, it got its start last winter on the professional golf circuit. That's right, the reason why we got to see LeBron James in his underwear (ow ow!) is completely and totally thanks to the boring sport your dad is obsessed with. Huh.
While the Ice Bucket Challenge may have started as an attention-grabbing idea to help raise awareness and money for pro golfers' favorite pet charities, making the rounds for months before it gained mass traction, a nomination from golfer Greg Norman to his ol' pal Matt Lauer all the way back on July 15 soon had the entire world wet and shivering. After the Today show anchor completed Norman's chilly challenge on live TV, he chose to nominate crafting queen Martha Stewart to take it on next, which she did on July 20.
Although Martha's nominees, Blake Lively, Gwyneth Paltrow, and Ellen DeGeneres, all demurred from publicly dunking themselves, a slew of other celebs soon hopped on the Ice Bucket bandwagon. JT was up next, challenging Jimmy Fallon and his Tonight Show band The Roots to soak themselves. Tim McGraw also started a domino effect, which ended in Steven Spielberg, Ben Affleck, and Jennifer Garner all getting more than a little wet. Perhaps the most twisted and successful maze of charitable celebs? The craze that model Lily Aldridge started when she nominated T-Swift, which led to big names like James Franco, Selena Gomez, and Lena Dunham posting some hilarious videos of themselves completing the task. While more and more celebrity participation pops up each day, here's a handy-dandy little map to help you keep track of who started it all, and which famous faces iced each other best. Keep freezing and carry on, everybody.
Image: Quinn Keaney/Bustle