Here's A Sneak Peak Of The "Bang Bang"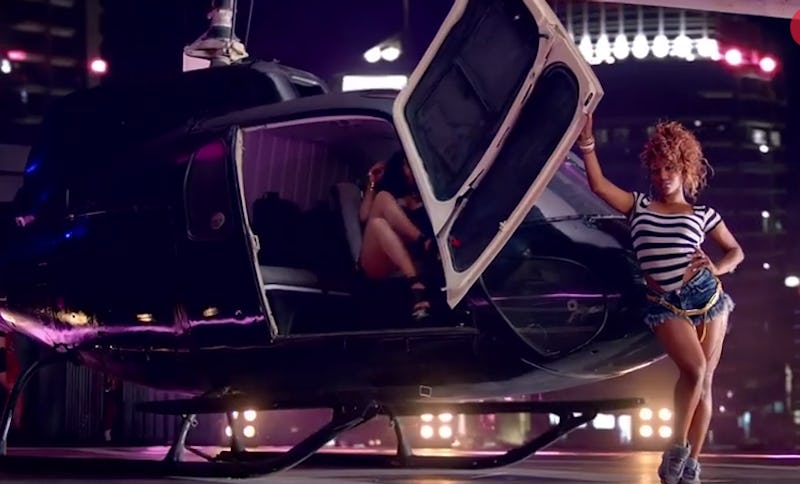 Thought you had to wait until after the Video Music Awards to see the Bang Bang video? Well, you still will have to wait til then (and perhaps more excitingly, after the three ladies' sure-to-be tour-de-force live performance at the VMAs), but hopefully this will satiate you for now: Beats by Dre and Target has brought you a preview of the video for "Bang Bang." It features Jessie J., Nicki Minaj, and Ariana getting in their respective zones prepping for what Jessie J. told MTV News was a killer party. She said:
It's me starting a street party that Ariana is then going to attend, and then Nicki turns up on an amazing type of transport, that I won't give away [...] And then we all party together on a rooftop and there's loads of dancers; there's a dance that you can learn that I made up.
The latter half of that statement may be particularly important to anyone who has made up a dance in her living room to the song.
Make no mistakes — this is the song of the summer (and also a pro-sexuality anthem for the ladies), and these three ladies definitely are filling the void that has existed since the Pink/Mya/Christina Aguilera/Lil Kim redux of "Lady Marmalade" from thirteen years ago. So it may be wise for you to check out the preview below, and start prepping yourself to be schooled by Jessie J's dance moves.
Image: Beats by Dre/Youtube