PETA's Getting Into Fashion Now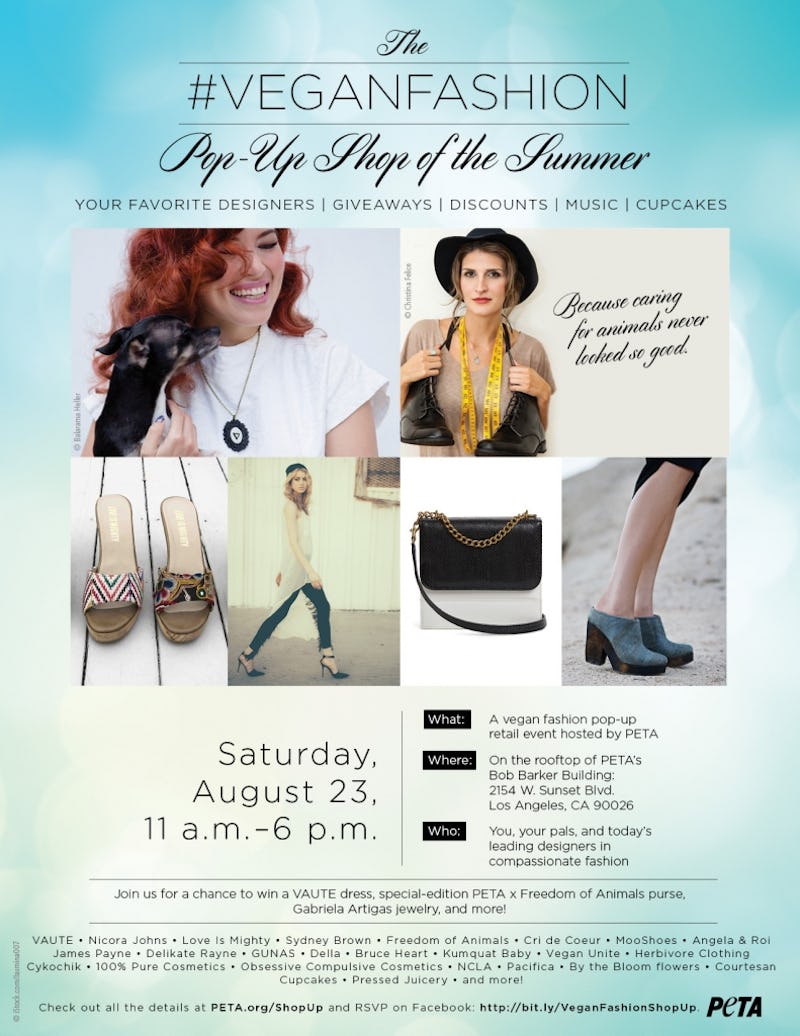 With more and more fashion brands becoming sustainable and animal-friendly, it was only a matter of time something like this would happen. According to their site, PETA will open its first #VeganFashion Pop-Up on the rooftop of its headquarters in Los Angeles.
The animal rights organization will feature 24 ethical designers and retailers, from clothing and accessories to cosmetics and cupcakes (because it wouldn't be a pop-up shop without cupcakes!). The slew of vegan brands will include Leanne Mai-ly Hilgart, the first all-vegan designer to show at NYFW and makeup favorite/maker of perfect lip tar Obsessive Compulsive Cosmetics. Here's a full list of participating vendors:
100% Pure CosmeticsAngela & RoiBruce HeartBy the Bloom flowersCourtesan CupcakesCri de CoeurCykochikDelikate RayneDellaFreedom of AnimalsGUNASHerbivore ClothingJames PayneKumquat BabyLOVE IS MIGHTYMooShoesNCLANicora JohnsObsessive Compulsive CosmeticsPressed JuiceryPacificaSydney BrownVAUTEVegan Unite
The event will be held this weekend on Saturday, August 23, from 11am-6pm in Los Angeles. For those who can make it, admission will be free. And while PETA is all about your pets, none of them are welcome. Sorry, furry ones.
For more information about this event, click here.
Images: PETA