New Ethical Fashion Site Gives Every Piece a Story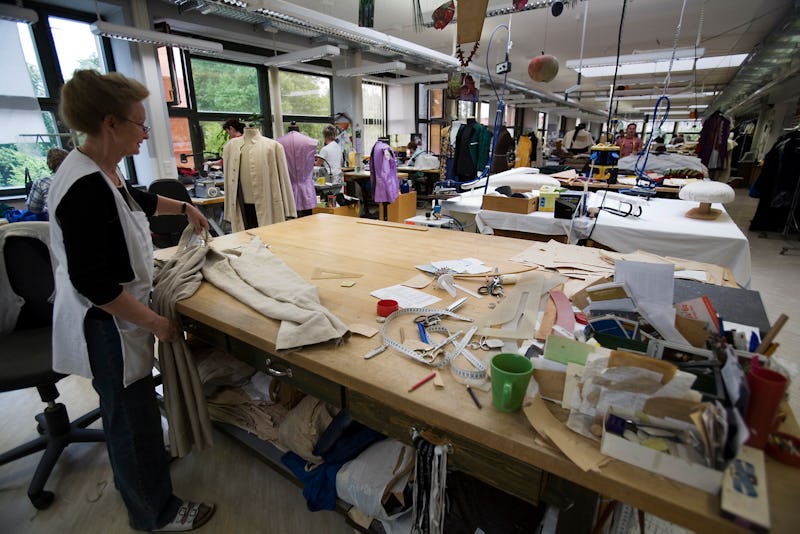 When entrepreneurs (and high school friends) Maxine Bédat and Soraya Darabi asked various clothing brands where their products came from, the response was more than disheartening — it was vague and borderline ignorant. "A lot of them gave us just a blank stare," Bédat told Time. "Some of them would guiltily say offshore. And there's some people whose response was 'the Orient.'"
This unaccountability and lack of transparency in the industry is exactly why Bédat and Darabi founded Zady, an ethical shopping site that launched Tuesday. Hundreds of shopping sites are launched a month, but only a handful are worth taking note of — and Zady is one of them, laudable both for the sleekness of its design, products, and content as well as for the passionate convictions on which it was founded.
Zady's goal is to combat the craze for fast fashion by providing timeless, high-quality style and a transparent backstory for each piece. Click on a pair of socks, for example, and you'll get the item's life story: where it's made, where the materials are from, the company's mission, and even quotes from the founder.
The founders want Zady to become the Whole Foods of fashion, with their site mirroring the farm-to-table movement that's become so successful (and straight-up cool) in foodie circles. They're hoping customers will be willing to pay more for high-quality clothing and an honest, thoroughly-vetted background check. And they know that the type of people who shop at Whole Foods don't just care about making conscious consumer choices — they also care about looking good. "We're putting style first," Bédat told Refinery29. "So, the style drives the ethics. That's where we differentiate ourselves."
You could do worse than to emulate Bédat and Darabi's personal style mantra. The two of them decided to become "clothitarians" (their word) about a year ago, determined to only buy clothing if they knew its origins. They stripped their closet of anything questionable and gave it away to friends and vintage shops; now, they buy only quality, ethically-made pieces. Bédat says she spends less on clothing now than she did before, and she's curating a wardrobe of valuable pieces that will last her for a lifetime.
Zady is clearly pitched toward women in their late 20s, 30s, and beyond, and the site may find it hard to snag anyone younger — which is sad, since teens and 20-somethings are the ones snapping up fast fashion in droves. The site's contents are basic and fairly limited, well-stocked with the perfect white tee or a pair of indigo-dyed jeans, but lacking anything along the lines of a sparkly cocktail dress or an ironic tee that might capture the eye of a flighty younger shopper.
But just like they've shunned fast fashion (Bédat recently walked into a fast fashion retailer and told Refinery29 that "everything looked like plastic"), the ladies aren't concerned with fast trends. "There are so many people, us included, who turn to their closets and they are overfilled with stuff, and yet you have nothing to wear. It's both the right thing to do economically on a global perspective, but economically for yourself as well," says Bédat.
Trading in our Forever 21 sequins for a ethically-conscious, globally-aware pair of jeans? Sounds like a pretty classy move.