This Photo Project Is Awesome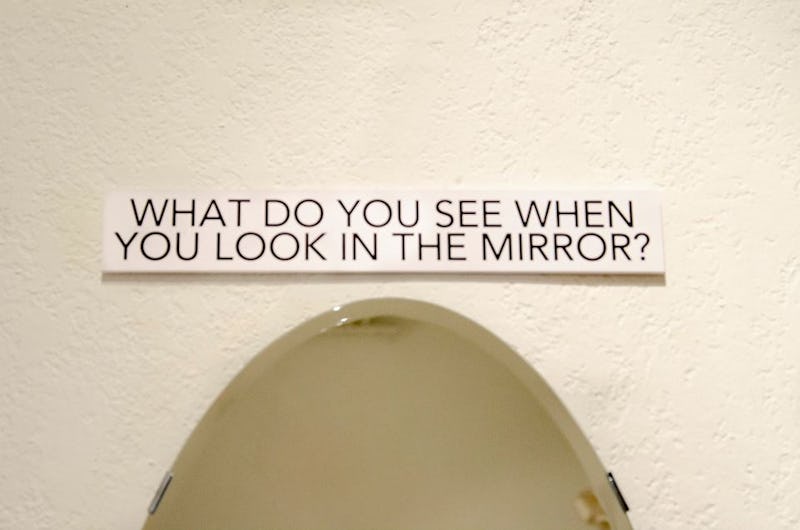 There's no denying that we still live in an age where media representation of women is often problematic and girls grow up with unbelievable pressure to fit in with societal conventions of beauty. But on the bright side, now more than ever, we have tons of artists and activists speaking out against these pressures in meaningful ways that have enough power to make a real difference. Franchise: The Ideal Women Project is an example of one such project.
The brainchild of Orlando-based artist SKIP and his fiancé Tasha Copley (the photographer behind Spear Me Pictures), Franchise started from a simple concept. According to a press release, quoted in an interview by Refinery29, SKIP wanted a single image of "a woman covered in plastic surgery markings, standing in an unconfident stance, prepped and awaiting the knife." That's a powerful and lasting idea, yes, but Copley saw further potential and suggested they add a second photo "of the same woman in a more confident pose with lighting and shadows that would specifically accent her curves and natural beauty in ways the original photo wouldn't."
Franchise ultimately became an installation in which participants viewed both nude images of Copley before facing a mirror and a sign asking "What do you see when you look in the mirror?" The audience members were then asked to fill out slips of paper with a note about what they find beautiful about themselves, with the results ranging from inspiring to hearbreaking.
"There were people who started crying," SKIP told Refinery29, "there were people who stood there and stared at themselves for minutes; there were people you could tell were trying so hard to find something they could say they found beautiful about themselves."
Franchise forces viewers to confront feelings about physical appearance while also supporting body positivity. The project continues on social media, so if you're interested in participating you can submit your own note about what you find beautiful about yourself on the Franchise: The Ideal Woman Facebook page.
Images: cantstoptheidealwoman/Instagram