A Very Weird 'AHS: Freak Show' Teaser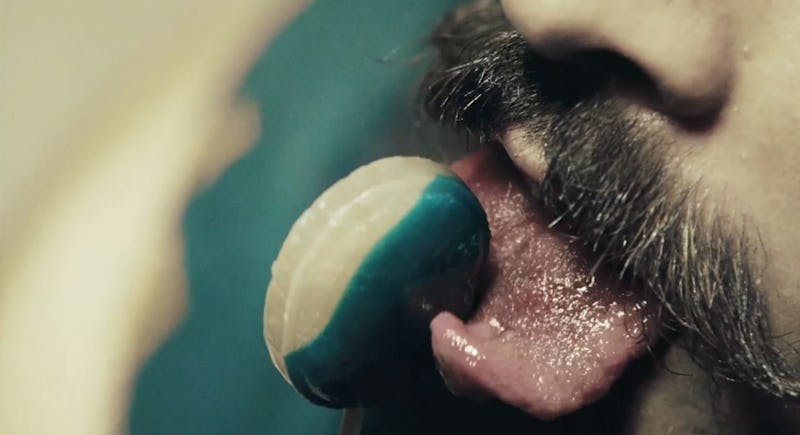 If you have some kind of thing where you're freaked out by tongues, I'd like to take this opportunity to warn you away from the latest American Horror Story: Freak Show teaser. It's pretty much entirely tongues. I'd also like to take this opportunity to apologize for the photo above. And the video below.
One does expect the teasers and trailers for a show that includes the words "horror story" and "freak show" to be, well, horrific and freaky. In other words, you can't say the show didn't warn you. But the two real teasers for American Horror Story: Freak Show that we've seen so far — the first involving a mutated hand, this second one involving a tongue lapping away at a lollipop and the world— certainly are squicky.
If you're one to try to avoid the squick, I have two notes for you: 1) clicking on this post was probably a bad idea, and 2) you should probably avoid any Freak Show teaser from here on out, especially the ones devoid of new footage. The show makes its return to FX on Oct 8, so we're only at the very beginnings of the long teaser haul.
Image: FX