5 Petite-Lady Tips for Finding Great Jeans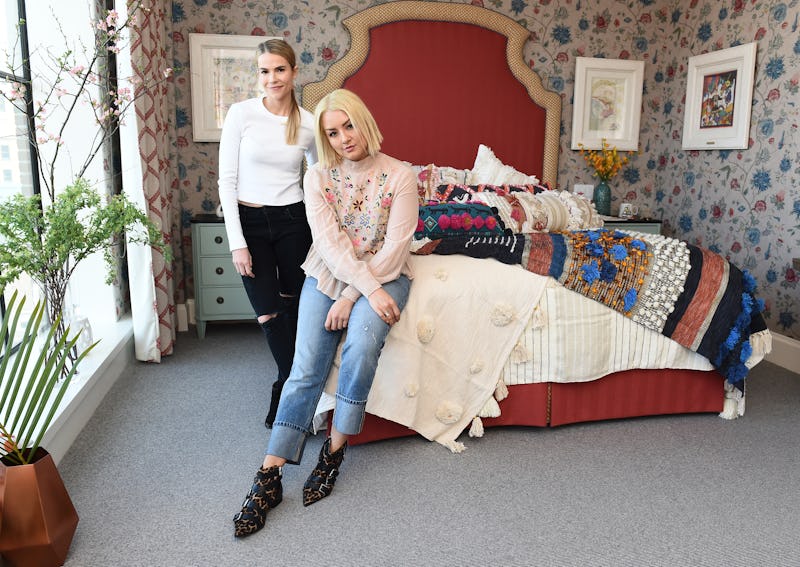 Ilya S. Savenok/Getty Images Entertainment/Getty Images
Shopping for jeans can be a nightmare no matter your size or shape, but it's especially hellish for petite ladies. At 5'0", I've always had a tough time finding jeans that don't need to be hemmed, don't sag in weird places, and don't make me feel like a stuffed sausage. Jeans are supposed to be easy — cost-effective and comfortable, they look good with just about anything. But this is a tall world we're living in, and sometimes petite options are limited. Too often we settle for ill-fitting pairs that come up short (petite pun intended) in the comfort-and-fit arena.
Tired of constantly stepping on the hem of your every-so-slightly too long jeans? With more denim options available now than ever before, now is definitely the time to put the Mr. Right Now jeans to rest (sorry, $10 pair from Forever 21, but your days are numbered) and search for your Mr. Right (we're still talking jeans here — I can't help you with your dating life). I've rounded up the five best pieces of jean-shopping advice for petite ladies. Allow these denim mavens from across the Web to help revolutionize your denim wardrobe. Happy jean-hunting, ladies!
1. Know your actual measurements
Most of us use trial-and-error to figure out our sizes, and while that's still an important component of denim shopping, you shouldn't be flying blind when it comes to knowing your inseam. Jaimie Palmucci of Denim Debutante suggests taking all of your measurements with a tape measure for ideal sizing: neck, bust, arms, waist, and inseam. Now you'll have some actual numbers to help guide you as you search for sizes, which will help divorce you from a reliance on vanity sizing.
2. The tailor can be your best friend
I know, I know — you don't want to hem every pair of jeans you buy. That said, a tailor is a great option if you find a pair that fits perfectly everywhere except the length. Sometimes all you need is a bit of professional tweaking. Stacy London of What Not to Wear fame told Oprah, "As long as the jeans are straight leg, and not boot cut, they can be shortened and rehemmed with the same gold stitching—without destroying the shape of the jean." She also cautions against taking the easy way out by cuffing the hem because it will make you look shorter.
3. Focus on fit, not size
These words of wisdom ring true for all types clothing, but I find it especially pertinent when it comes to jeans. The number of the size tag really doesn't matter and will vary widely from brand to brand. Don't get too hung up on that number and instead try a lot of different sizes from different stores. When you find something that works, stick with it!
4. Consider the rise
For shorties, denim rise can be just as important as fit and length. Make sure you pay attention to where the jeans fall on your waist because this has a big impact on the overall look and feel . Paula Darnell of About.com suggests:
Although low-rise jeans continue in popularity, most short women will look better in jeans with a mid-rise or just-below-the waist rise. If even mid-rise jeans seem too low, you may want to try on jeans in a regular, rather than a petite size.
Wearing low-rise jeans, especially with a belt, makes short women's hips look bigger and their legs shorter. If you don't have a flat tummy, wearing low-rise jeans will emphasize the tummy that you want to de-emphasize. If you decide to opt for low-rise jeans, select a style that comes up more in the back than in the front.
5. Go dark
Dark denim has a lengthening effect, so if you're trying to look taller and/or slimmer (not that you should be) than you may want to shy away from super light washes. That being said, jeans — like everything else — are really all about fit. Figure out what styles and colors you love for denim, then seek them out in petite sizes. Proportion is key, but don't let your shortness hold back your fashion sense!
Images: anthopologie/Instagram