Chris Soules is the 'Bachelor' & That's Concerning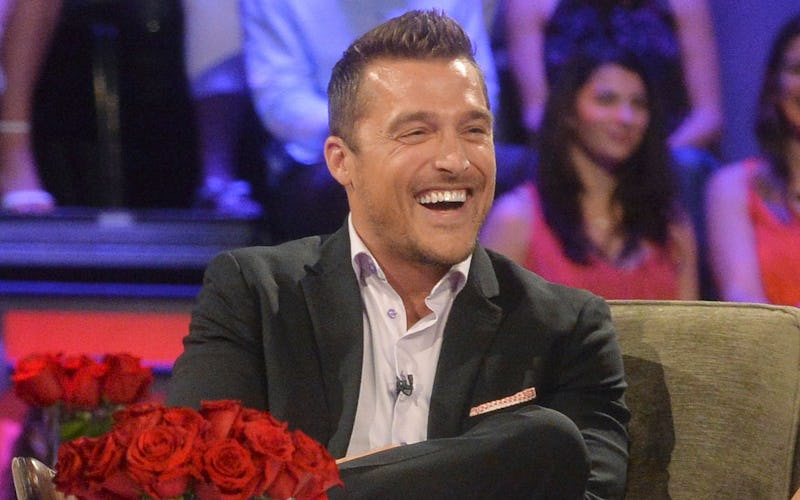 The wait is over. After much speculation, we now know that Chris Soules will be America's Bachelor in 2015. It didn't come as much of a surprise for those who followed the show: Soules was third-runner up on Andi Dorfman's Bachelorette season, and beloved by much of "Bachelor Nation." The runner-up, Nick Viall, killed any chance he had at becoming the next Bachelor by revealing that he and Dorfman had sex on their fantasy suite date, and that he was still in love with her several months later. Other fan favorites from the season, primarily Marcus Grodd and Marquel Martin, both signed up for Season 1 of the Bachelor spinoff Bachelor in Paradise, removing themselves from the running.
Through process of elimination, Soules seemed like the most likely contender. However another fan favorite, Arie Luyendyk from Emily Maynard's Bachelorette season, was being considered by ABC. He revealed Monday evening he would not be taking the coveted spot, adding, "have fun on the farm people," an indicating sign that Soules would take the spot.
Aside from my personal preference (team Arie all the way!) having Chris Soules as America's most eligible bachelor presents a problem for his suitors. On Dorfman's season of The Bachelorette, Soules had a one-on-one date with Andi in his hometown of Arlington, Iowa. The town, aside from having a population of less than 800 people, is mostly a rural, farming community. Dorfman, a district attorney from Atlanta, was smart enough to ask what she could do in the tiny town for work. It was a question that they were both dreading. How could a farmer and a working city girl find a lifetime of happiness?
"Well..." he began. "There's an opportunity for a homemaker."
Andi's response was what most women in her situation might be, a silent, inquisitive nod. But Soules' response is irksome for several reasons. Firstly, the idea that Andi would need to move to away from her kick-ass job as a district attorney to live in a city where that career is practically nonexistent, totally sucks. Also, we know that Chris Soules is a millionaire, perhaps he would consider moving to Atlanta to be with her while she pursues her life's passion.
Secondly, Andi Dorfman, as far as audiences could tell, does not want to be a homemaker. One of the reasons ABC chose her was for her independent and hardworking spirit. The definition of a homemaker is: "A person employed to manage a household and do household chores for others, as for the sick or elderly."
The inflection of the word itself is remenisent of '50s housewives and Leave it to Beaver. I'm in no way demeaning the occupation, for as one of my best friends has taught me, being a stay-at-home mom, a housewife, etc. can be a very desirable position. But because we are still in the unfortunate position of battling women's equality in the workplace, it seems a shame to put a man who is looking for someone to tend to his home at the helm of ABC's The Bachelor.
ABC's dating show is, traditionally, fairly conservative (in terms of the values of its contestants, not the contents of the show). So it makes sense that Soules, the corn-fed country boy could make an ideal star. He seems like a really sweet guy, afterall. But because of the sentiments he expressed on Andi's season, I wonder if this will limit the types of contestants ABC is looking to cast. Will women with demanding careers not be considered an ideal mate? Will producers ask contestants if they're willing to live on a farm? Willing to relocate to a town with the population of 800? Willing to have dinner on the table by 6?
Perhaps I'm being too hard on Soules; surely there's something women everywhere are dying to explore. He's handsome, has excellent manners, penned Dorfman sweet love letters and seems like a genuine family man. In all ways, Chris Soules is a complete gentlemen.
We only hope that on his journey to find love on national television, he's as open to marrying a career-minded city girl as a farm-loving homebody.
ABC's The Bachelor will premiere early next year.
Images: ABC